A group, Foundation for Gender Equality and Good Governance (GEGG), has advocated for active participation of women in governance to achieve the United Nations Sustainable Development Goals (SDGs).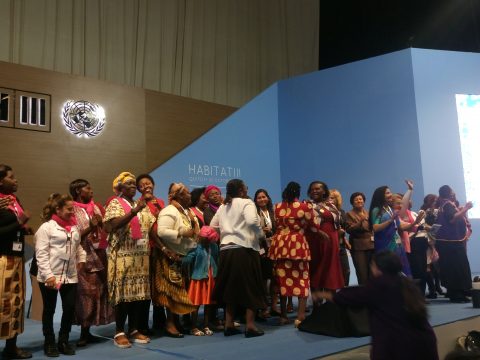 Mrs Esther Ereoye, the group's Chief Executive Officer, made the advocacy during an interview with the News Agency of Nigeria (NAN) in Ado-Ekiti, Ekiti State on Friday, August 21, 2020.
According to her, implementation of SDGs, to a great extent, depended on the citizens' ability to hold their leaders accountable, especially the womenfolk.
The 17-point goals to be achieved by 2030 include ending poverty and hunger, food security, infrastructure and sustainable agriculture, among others.
The set goals, which were adopted by World leaders in September 2015, officially came into effect on Jan. 1, 2016.
Ereoye said since countries globally were expected to mobilise resources to achieve the set goals in about 10 years, women should play their expected roles and effectively too.
She said women as individuals and groups should be involved in national-level planning, implementation and monitoring of SDGs.
Ereoye noted that women activism was on the rise globally bolstered by unfiltered access to social media, adding that such could be an added advantage to disseminate information.
"Women as critical thinkers, innovators and change makers have shown in many capacities to be dependable allies in meeting the goals' target and objectives.
"Women are capable of bringing fresh ideas with direct knowledge of issues and insights that are not accessible to other stakeholders.
"They have the capacity to identify and challenge existing power structures and barriers to change and to expose contradictions and biases.
"In planning, designing, implementing and gathering feedbacks for the goals' target the role of the women cannot be overemphasised.
"Women also can be partners in communicating the agenda to their peers and communities at the local and state levels, as well as across districts and regions.
"If countries are to succeed in achieving the SDGs, leaving no one behind, governments must seek engagement of more women from diverse backgrounds," she said.
Ereoye urged women organistions to channel their resources to end all forms of poverty, inequalities and tackle climate change, which were part of the SDGs.
"Efforts should be geared toward attracting women and youth to embrace agriculture both as a business and as a vocation,'' Ereoye said.
By Yinusa Ishola