The Director General/CEO, National Biosafety Management Agency (NBMA), Dr Rufus Ebegba, has challenged Nigerian scientists to come out in their numbers and defend the usefulness of modern biotechnology to the growth and development of the country.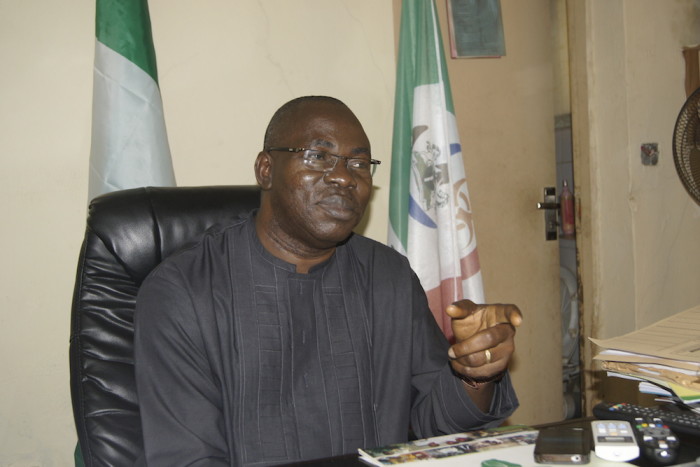 Dr Ebegba threw the challenge during a keynote speech he presented at the 2nd SouthWest Agroecological Biosafety Awareness workshop at the Obafemi Awolowo University, Ile Ife, on Thursday, September 21, 2017.
"The voices of those against the technology are louder while those for the technology are not heard. Scientific evidence should guide the facts about GMOs, therefore it is imperative for scientists to come out of their laboratories and tell Nigerians the inherent benefits of this technology and how it will transform our quest for self-sufficiency in food production," he said.
"The global debate on the environmental and health safety issues surrounding the practice and products of modern biotechnology will continue for a long time, but most importantly, the arguments should be based on scientific evidence not rumours, emotions, sympathy or hearsay," he added.
Ebegba, who was represented at the workshop by Communications Consultant, Mr Alex Abutu, stressed: "Nigeria is not in isolation of the global community in biosafety regulation. The public should trust government's position on the regulation of modern biotechnology practice and GMOs."
According to him, the NBMA was established by government as a safety valve that will ensure that the practice of modern biotechnology does not pose any harm to Nigerians or the environment.
"The NBMA is well positioned to effectively manage and ensure safety in the application of modern biotechnology and use of genetically modified organisms in Nigeria, with a view to averting any adverse impacts on human health and the environment," Dr Ebegba said.