Scientists at the Institute of Agricultural Research and Training (IAR&T), Ibadan and Nigerian Institute for Oil Palm Research (NIFOR) have begun work on formulation, validation of specialty oil palm fertiliser in Nigeria.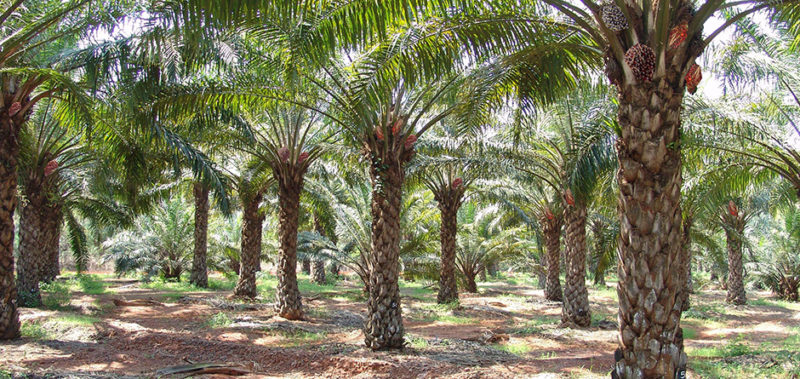 The IAR&T Executive Director, Prof. Veronica Obatolu, said this at a workshop tagged "End of Phase 1 Soil Mapping and Fertility Evaluation of Ochocercia sis Control Programme (OCP) funded Oil Palm Specialty Fertiliser Project in Nigeria''.
The workshop was held on Monday, January 18, 2021 at IAR&T in Ibadan, Oyo State.
According to Obatolu, the scientists are working to develop soil information that would serve as guide for formulation of specialty oil palm fertiliser for land areas under cultivation.
This according to her is to create multiplier effect of conserving the environment and boosting production.
She said that oil palm production was the main source of income to millions of farmers in Africa and Asia.
According to her, over the past four to five decades, its production has declined drastically due to pests, diseases, ageing trees, climate change, and variability as well as declining low soil fertility.
The executive secretary noted that oil palm farming in Nigeria was based on the exploitation of native or inherent soil fertility, with palms established on fertile virgin forest not requiring fertiliser application for the first few years.
"Over the years, the soil fertility has been declining due to continuous nutrient mining via bunch harvest and removal.
"There is therefore, the need to replace lost soil nutrients through appropriate fertiliser application,'' she said.
Also speaking, the project Coordinator, Dr Vincent Aduramigba-Modupe said the OCP project was conceptualised at developing information that would serve as a guide to develop oil palm specific fertiliser for land areas under cultivation.
He added that it would also increase production while enhancing the entire oil palm value chain.
Aduramigba-Modupe noted that soil and oil palm leaf of 17 samplings were carried out simultaneously in 341 farms selected across eight states in three oil palm growing regions of South-West, South-South and South-East.
"Fifty profile pits were dug for soil characterisation and land evaluation across the 341 farms, on-farm fresh fruit bunch yield evaluation was carried out to validate yield records obtained from farmers.
"Across the regions, Phosphorus (P), Potassium (K), Magnesium (Mg) and Calcium (Ca) were most limiting which implies the need for combined specialty fertiliser.
"Three formulations, one per South-West, South-South/South-East region and the national were derived from the calculated required macronutrients (N, P, K and Mg) with booster and doses of Boron recommended for blending and field validation,'' he said.
Also, the NIFOR Executive Director, Dr Celestine Ikuenobe said the project was to directly impact the farmers, improve their productivity by providing the right input for them and improve the country's Gross Domestic Product (GDP).
He said the project provided an opportunity for the scientists to understand the social economic circumstances of the farmers.
According to him, it will help them harness the national capacity inherent in the institute as NIFOR has mandate to improve research on oil palm.
Earlier, the Senior Agronomist for OCP Africa, Nigeria, Dr Donald Madukwe said OCP was concerned about farmers' productivity, improved livelihood as well as food security in Nigeria and Africa at large.
Madukwe said IAR&T and NIFOR were chosen because they had mandate to conduct research on soil and water resource management and palm oil respectively.
"The institutions have demonstrated high level of professionalism and with this we are going to achieve our goal,'' he said.
By Chidinma Ewunonu-Aluko