An educational programme tailored after a Norwegian initiative has set a five-year target to increase Nigeria's current state of climate change literacy by roughly 100%.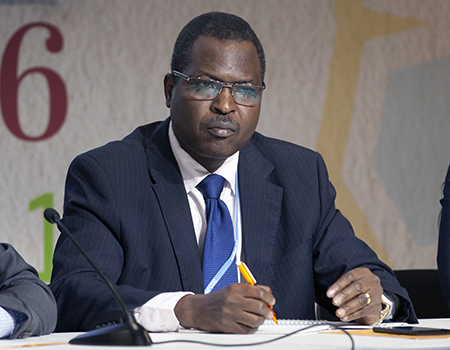 Rated 20% in 2019 by Atlas among the worst ranked countries for climate change literacy, the World Climate Schools (WCS) has said that it will improve the West African nation's rating to over 50% in 2025.
Iroh Faithful of the WCS told EnviroNews on Sunday, May 10, 2020 that the WCS is an educational and awareness raising programme centred on climate change aimed at educating minds and creating motivation for climate action, going beyond all kinds of denial: Intellectual, emotional and political.
"World Climate Schools is an educational programme created in Norway by Hans Joergen Rasmussen, a Norwegian psychologist and educator with a mission to inspire, energise and enable the global community of humans to work together to save the planet, and to convince world leaders to make the fight against climate change their number one priority," said Faithful.
He described climate change as "the greatest global disaster waiting to happen if we remain silent, passive, and inactive".
"Some people see climate change as a waiting time bomb, others see it as a global monster waiting to devour the earth, while some others see it as a catastrophe marking time; little wonder the United Nations now views this global threat as an emergency," he disclosed, saying that there is a compelling need to accelerate climate education globally if the world must succeed in tackling the phenomenon.
"Climate education is an essential element of the global response to climate change, it helps people understand and address the impact of global warming, increasing climate literacy among the people, while also encouraging changes in their attitude and helps them to adapt to climate change challenges."
As World Climate Schools begins its programme in Nigeria, it is expected that Nigerians will massively key into this timely initiative to be educated, to educate others and to act against climate change. This will in no small measure reduce the level of climate ignorance in Nigeria and to achieve our target, which is to improve climate literacy from 25% to above 50% in Nigeria by 2025.
According to Faithful, the training has already commenced with the initial batch of 20 selected participants.
"Themes include the challenges, solutions and the dilemmas involved. In addition, there are relevant scientific resources, teaching materials such as videos and PowerPoint presentations to aid a better understanding of the subject.
"The training is being conducted virtually by teachers outside Africa. But we will soon source part of our teachers from Nigeria as soon as our participants increase," he said.