"The best way to sustain lives is by sustaining natural resources."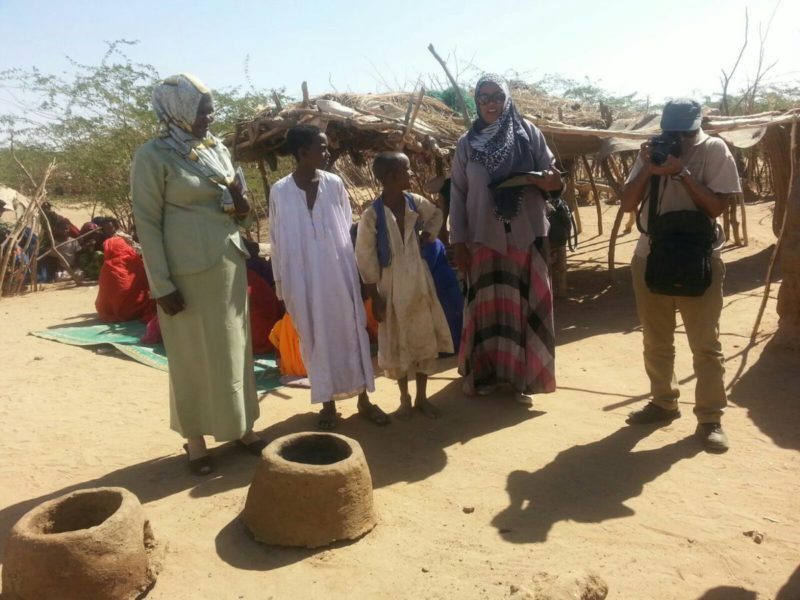 Those were the apt words of a Sudanese official as he summarises the idea behind the Sudan Sustainable Natural Resources Management Project (SSNRMP).
With an objective to increase the adoption of sustainable land and water management (SLWM) practices in targeted landscapes, the SSNRMP was showcased at the 4th Sahel and West Africa Programme inSupport of the Great Green Wall Initiative (SAWAP) Conference that held recently in Accra, Ghana.
Falling under the World Bank umbrella SAWAP initiative, the SSNRMP is a five-year scheme (2014-2019) costing $7.73 million. It is being implemented in three states and spanning 18 villages, with over 19 million persons said to have so far benefitted from the project interventions.
"Capacity building is the foundation in sustaining natural resources, therefore the project works to develop communities and institutional capacities to strengthen policy and regulatory frameworks, remove critical knowledge barriers, and develop an enabling environment for the on-the-ground activities," submitted a source, adding that over 15 workshops were held and that more that 600 persons participated in the sessions.
While five studies were prepared and an assessment for wildlife was conducted, natural resources studies in the Um Jurr wetlands were conducted, it was gathered.
The SSNRMP, which is being implemented by the Ministry of the Environment, Natural Resource and Physical Development, also features community-based sustainable management of rangelands, forests and biodiversity.
"For the restoration and protection of targeted ecosystems and the development of effective natural resource management plan in the targeted communities, the project is implementing an integrated management plan, as well as rehabilitate and restore forests land and managed rangelands," an official disclosed.
He added that besides the rahibilitation of community nursery and rehabilitation of 9832.5 hectares (ha) of forest land, 3800.0 ha rangelands were rehabilitated and three enclosures were established.
"Along with the distribution of shade and fruit seedlings, 1,150 km of file line was opened, and five forests were resurveyed and demarcated with an area of 7,000 ha."
Creating friendly livelihoods activities, the project distributed 6.2 tons of improved seeds, grilled three wells and rehabilitated another three, and trained 120 women, distributed 1,040 improved stoves, and manufactured some mud energy-efficient stoves.