UN Deputy Secretary-General, Ms Amina Mohammed, says an estimated $157 billion is needed annually to implement the Sustainable Development Goals (SDGs) in the Sahel region.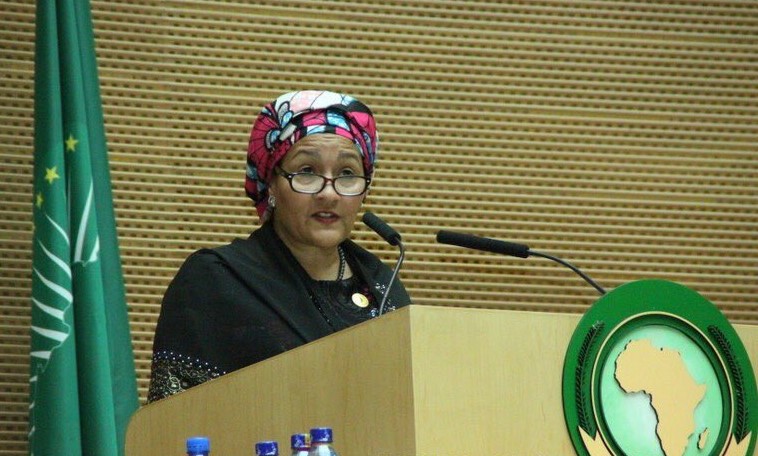 Mohammed stated this in her remarks to the Annual Session of the Peace building Commission with the theme: "Peace building and Sustaining Peace in the Sahel Region".
The UN deputy chief said the Sahel offered enormous opportunities, adding that it is the most youthful region of the world.
Mohammed said: "It (Sahel) has abundant natural resources; it has great potential for renewable energy; and a rich cultural legacy.
"However, financial and human resources remain a challenge. The total needs to implement the SDGs for instance in the region are estimated at $140 billion this year, rising to $157 billion annually by 2022.
"It is therefore imperative that we increase our advocacy and resource mobilization efforts in a more joined-up manner."
According to her, investment in this region is vital in order to prevent countries that are experiencing fragility today from becoming the failed states of tomorrow.
She said many of these countries were grappling with threats including terrorism and insecurity that originated beyond their borders, and with climate change that respects no borders.
The UN deputy scribe explained that she visited the Sahel earlier in the year with a joint UN-African Union delegation, joined by Sweden's Foreign Minister, Margot Wallström.
Mohamed said: "We found the resilience of the Sahelian people not only inspiring but humbling.
"Their wish and hope for sustained peace and security was clear – as was the need to ensure women are meaningfully included in all initiatives and policies.
"We met women who had been terrorised by extremists and women who had been married off in childhood.
"We also spoke to women who were supporting extended families and helping to build community resilience, and women religious leaders working to end child marriage and prevent radicalisation and extremism.
"We met women peace builders and mediators, who were driving change and working for a more sustainable future.
"Their voices are essential in peace negotiations and decision-making processes. Their experience and their leadership are essential to building a new Sahel," she said.
Mohammed said supporting transformative policies for stability and development in the Sahel was a matter of international solidarity and global security of a collective responsibility.
According o her, 41 million young people are in the Sahel, who are often portrayed either as victims, or as potential perpetrators of violence.
She, however, said that these stereotypes are completely wrong.
By Prudence Arobani