World football governing body, Fédération Internationale de Football Association (FIFA), is having sleepless night as it is failing to attract backing, after firms appear to desert the sponsorship of the 2018 World Cup in Russia.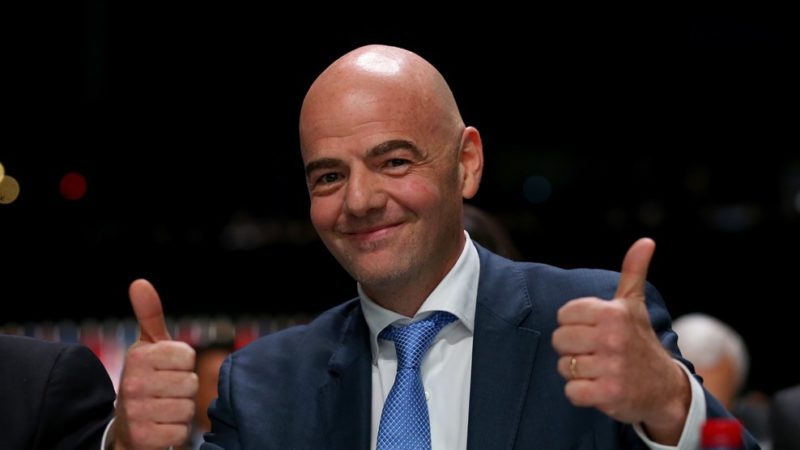 The development stems from the corruption scandals, hooliganism threats, and Russian President Vladimir Putin's foreign policy in Syria and Ukraine.
The once-booming and money-spinning FIFA has now lost £700 million in the two years since its bosses were arrested some years back over financial scandals.
Figures show just 10 sponsors have signed to pump cash into the Russian event next year – 24 short of FIFA's target figure.
FIFA drew up a list of 20 sponsors before the last World Cup in Brazil and all were filled a year before kick-off.
Since the arrest of top officials in 2015, FIFA has secured just one local sponsor, the Moscow-based Alfa Bank, and only one international backer, China's Wanda Group.
The others, including Coca-Cola, Adidas, Hyundai, Visa, McDonald's and Gazprom, all signed before the corruption scandal broke.
Football sponsorship expert, Dr Dan Plumley of the Sheffield Hallam University, said: "The FIFA brand has become toxic. Companies want to be associated with a brand in a positive light."
FIFA's annual accounts in April showed in April showed it lost nearly £300 million in 2016 and could lost £400 million this year.
The world's football ruling body however believes that affiliates will join before the World Cup.
Meanwhile, the Confederation Cup is set to begin in St Petersburg on Saturday, with Russia playing New Zealand in the opener.
Portugal and Mexico are the other two nations in Group A, with Cameroon, Chile, Australia and Germany filling Group B.
Held every four years, the Confederation Cup is a tournament that tests the stadia and infrastructure in World Cup host countries.
The Volgograd Arena is not set to host any matches in this year's tournament, but will host four group stage matches in 2018.
By Felix Simire