The year of our Lord 2015 is an important year in addressing global development. For example, in September in New York, the Millennium Development Goals will give room to a new set of 17 development initiatives to be known as Sustainable Development Goals. In December 2015, COP21 will agree a new global climate deal. The agreement will aim to strengthening collective action on climate change through mitigating greenhouse gas (GHG) emissions and adapting to the impacts of climate change consistent with no more than a two degree Celsius global average temperature rise since before the industrial revolution.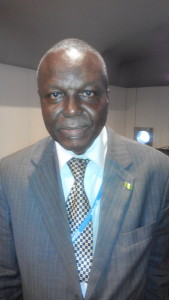 It is important to stress that the December deal will be applied from 2020 and will replace the 1997 Kyoto Protocol. The agreement is expected to have more countries as signatories, help to redefine the political and institutional arrangements governing international co-operation on climate change in the next decades, underline the importance of science and highlight the need for humanity responsibility in addressing the menace of climate change.
The COP 20 held in Lima last December progressed and in spite of the fact that it extended for two days it was able to lay a basis for the talk in Paris. In Lima, Parties were cautious not to overcommit ahead of the negotiations in 2015. It is clear that the coming months will be very challenging and interesting. There are indications that there are high stakes in the forthcoming round as well as provision of information that will go into the negotiation text.
The UNFCCC Secretariat has requested Parties to submit their Intended Nationally Determined Contributions (INDCs). The information will be useful as inputs into the Negotiation Text and basis for the agreement in December.
The Preparatory Meetings have started and other activities from governments, business, civil societies, academia and others have also commenced. The African Group of Negotiators started its preparatory meeting in Geneva, Switzerland on 6th February with a review of COP 20 activities and prepare a road map for the year.
This piece is the beginning of a series on the road to Paris. It is hoped that the subsequent write-ups will touch on the state of play on some of the elements that could potentially form a part of the new climate agreement, suggest implications for a wider stakeholder group such as policy makers, government officials, legal issues, investors, as well as trade and sustainable development practitioners.
By Prince Lekan Fadina (Executive Director, Centre for Investment, Sustainable Development, Management and Environment (CISME). He is a member of the Nigeria and Africa Group of Negotiators (AGN) and member, AGN Finance Negotiation Group)