Amid the pomp and circumstance of the opening ceremony of the Olympic Games last Friday, in between the fireworks and musical acts, the costumed performers and the camera shots of Gisele Bundchen dancing giddily alongside her fellow Brazilians in the crowd, came a more somber message.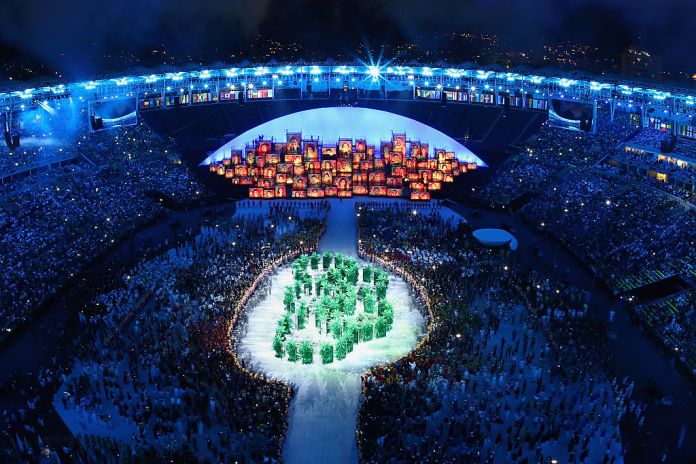 In primetime, with the world watching, Brazil showed a video focused on the problem of global warming and climate change. The video, narrated by Academy Award-winning actor Judi Dench, included maps and graphics showing how rapidly the earth's temperature has spiked over time, how drastically the Antarctic ice sheet has wilted in recent decades and how steadily seas are rising around the globe.
This was not the stuff of celebration and joy, of gold medals and national pride, but rather a stark message about the challenges facing the planet and an unsubtle reminder that the countries of the world are inexorably linked in their fates.
Perhaps it was fitting that Brazil chose to raise awareness about climate change when the world was tuned into the opening moments of the Olympics. The country is home to about one-third of the world's rainforests, and more than half the Amazon rainforest lies within its borders, according to Climate Central. Significant chunks of that land has been lost to deforestation, and drier, hotter weather is expected to stress the rainforests only more in coming years.
In addition, more frequent storms and heavy rains fueled by climate change could pose a threat to Rio's already abysmal water quality. Not to mention, the changing environmental conditions could help accelerate outbreaks of mosquito-borne illnesses such as Zika, which have ravaged Brazil over the past year and led to serious birth defects in infants.
The climate change interlude of the opening ceremony ignited social media, winning praise from environmental advocates who welcomed the worldwide attention on the topic.
Not everyone was moved by the display, however, as some saw it as outright hypocrisy.
By Brady Dennis, Washington Post