Non-digitisation of Nigeria's non-oil export sector has been identified as a key factor limiting the penetration of made-in-Nigeria products into the international marketplace.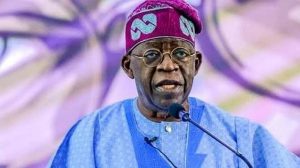 "The Nigerian government must take serious and intentional steps towards the digitisation of Nigeria's non-oil export value chain by applying modern technologies across various points," Olufemi Boyede, the CEO of Talking Trade Investment and Global, made this call while moderating a panel session as part of a one-day national policy dialogue on non-oil exports in Lagos.
"Our hope, prayer and passion for this country is for us to get to that level where the digitisation of the non-oil export supply chain can become a reality in Nigeria. As far back as 2007, the Jebel Ali free zone in Dubai, United Arab Emirates, was able to clear a 40-foot container in just 14 seconds. On the contrary, clearing in Nigeria had to go through the Nigerian Customs Service's bureaucratic process called the long room.
"The economy of every country is made, or marred, based on government policy. This is why the government must prioritise designing policies that guide, and not confuse exporters. This can be easily achievable with the deployment of new digital solutions to improve our non-oil export operations as a country and shorten the time traders spend in forwarding or clearing their goods. I am particularly happy to note that the new Comptroller-General of the Nigeria Customs Service, Bashir Adewale Adeniyi, from Day One, has shown his willingness to reposition the Nigeria Customs Service to become a trade facilitation vehicle of the government," Boyede noted.
Folakemi Adebote, a participant who joined the dialogue virtually to make a contribution, echoed: "We must run towards new knowledge, science and technology, tailor and adopt them in our processes for increased efficiencies, waste elimination through valorization, and timely and secure transactions across global markets. Nigeria must leverage tools that can take sourcing, production, and distribution to completely new levels.
"We need tools that help us monitor, measure, and evaluate our practices and processes across the entire supply chain. Digitalisation will enable us to link businesses to businesses that convert waste or by-product from one point to input in another point, to track and reduce CO2 emission, guide sustainable product design and drive down production and logistics costs."
Another participant, Ibraheem Haruna, who joined virtually from Canada, admitted, with regrets, that the country's dependence on crude oil and its derivatives for its national revenue continues to suffocate efforts to promote non-oil exports, placing Nigeria's non-oil exports at a disadvantaged position in competing with the global market.
The dialogue, which was themed, "Prioritising Non-oil Exports as a Catalyst for Nigeria's Economic Revitalisation", brought together concerned non-oil exporters and representatives of Nigeria's non-oil related MDAs. It was co-convened by Talking Trade and Investment Global, Canada, Femiboyede Consulting Limited and the Network of Practicing Non-oil Exporters of Nigeria (NPNEN), with BusinessDay, Premium Times, and Dataphyte Limited, as media partners.