A World Bank top official has called on the government in Nigeria and others globally to reform their financial sectors to make it easier to lend to renewable energy development over fossil fuel.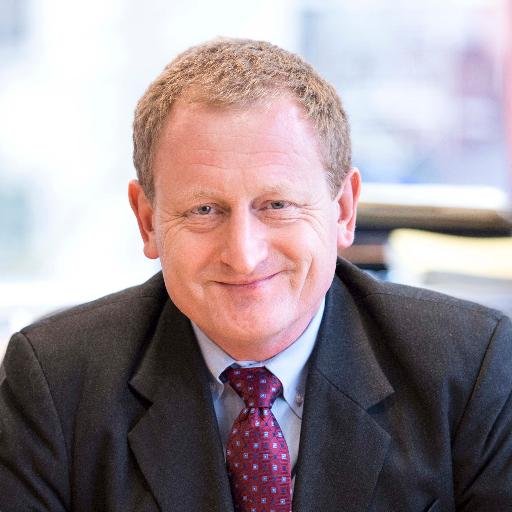 John Roome, who is the bank's Director on Climate Change, made the call during a chat with Fellows of the Internews' Earth Journalism Network (EJN) to the just concluded United Nations climate change conference (COP22) in Marrakech, Morocco.
He argued that discouraging lending for fossil fuel projects over renewable energy would help nations speedily implement their Nationally Determined Contributions (NDCs).
"Financial sectors could be reformed in order to make it easier for private banks to lend for renewable energy and to discourage them from lending to fossil fuel. That kind of measure would be effective I driving the renewable energy initiatives and end emission," Roome said.
The NDCs are the pledges by countries on how they will cut greenhouse gas emission and for adaptation to the devastating impacts posed by climate change, in line with the Paris Climate Agreement of limiting earth's temperature at 1.5 degrees centigrade, the minimum for people to be confortable on earth.
The World Bank director, who stated that as part of his bank's action plan after last year's UNFCCC COP21 in Paris, France, it resolved to lend only to renewable energy projects and adaptation programmes that have direct positive impact on the masses. He also called on nations to align their NDCs implementation with their overall development efforts, as the two go hand in hand.
In view of this, he said he was impressed with Nigeria's NDC's implementing plan which the President Mohammadu Buhari told the African Union Commission that it was mainstreamed into the country's sustainable development efforts.
"From the World Bank perspective, after Paris we produced a Climate Action Plan that talked about how we were to implement our pledge to increase the share of climate benefits from 21 of our portfolio to 28 of our portfolio. With this, our objective is trying to reach $29 billion a year by 2020.
"One of the key underlining promises of that action plan was that we cannot separate climate action from development action. For us, it is clear, there is no way you can meet either the development goals for poverty alleviation and also address climate change simultaneously.
"And the climate action that you need to take on climate change, for example in solar renewable and putting in place climate smart agriculture are the same kind of action that you take to give the people access to electricity, water, tackling hunger and other necessities.
"So they are completely intertwined".
He also said Nigeria is included among priority countries as the World Bank works to increase financial support to poor and fragile nations, warning that part of the criteria to accessing the fund would be to deploy it to climate related projects.
His words: "We are going to ask for more money and the objective is to try and increase the size of our fund by 50% so that we can have more money for poor countries, in particular the most fragile countries, especially in northern Nigeria. And some of the commitments that we have made when we get that money are that, we will focus on climate activities. So from our side, if we get supports from our donors, we will be able to step up our climate support."
The World Bank official however observed that, considering the huge fund required to address climate change in line with Paris climate Agreement, the funds from the bank would not be enough, thus the need for private sector supports.
Again Roome lauded Nigeria for its plan to locally raise N20 billion with a Sovereign Green Bond, which it plans to launch in the first quarter of next year, to enable it start implementing its NDC.
"If you look at the total amount of money that is available in Nigeria, you compare it to the total need. It is not going to be enough. So, moving to the issue of green bond is an effective climate fund strategy. It is showing that national expenditure in Nigeria is used as effectively as possible. So that is a climate smart move," he said.
While observing that this year's COP was a huge success, Roome called on nations to be even more committed in their actions towards the Paris Agreement, adding that the world was running out of time due to the large scale devastation that may come if the necessary measures were not taken to immediately address climate change.
"The Paris Climate Agreement came into force faster than any international agreement. And we have seen progress this year. Countries are submitting their NDCs. But we have to know that the NDCs won't take us anywhere near 2 degrees centigrade, even if they are all implemented. With the sense of urgency, there is no room for complacency. We should focus on action and implementation as well. That is the theme of this COP.
"This year's cop, we went into big negotiations. The central activity almost shifted to side events, discussions and technical discussions. My sense is that the quality of technical discussions and engagements at this cop is even higher that it was in Paris. There were much more detailed conversations, much more material conversations. We saw people moving away from why it should be something to what are we going to do in future? I am very optimistic. I think the Moroccans did a very good job in putting everybody together for a fruitful deliberation."
By Innocent Onoh