Managing Director (MD) of Oil and Gas Free Zone Authority (OGFZA), Sen. Tijjani Kaura, says renewable energy will create a conducive environment for businesses to thrive in free zones.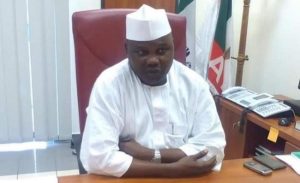 Kaura made this known in a statement on Thursday, June 8, to commemorate the 2023 World Environment Day.
The MD said the theme for this year's celebration is: "Solution for Plastic Pollution", being celebrated under the campaign #BeatPlasticPollution#, highlighting the need to take concrete action to tackle the climate crisis.
According to him, OGFZA is in the process of providing independent power to ensure availability of green energy in free zones, thereby improving the business environment devoid of pollution for investors in free zones.
Kaura urged members of staff of OGFZA to increase their role in reduction and prevention of environmental hazards and pollution within the zones.
"The health and safety of the environment is equally the health and safety of OGFZA staff, and that of the immediate communities surrounding the free zones," he said.
He said the authority had created a department fully dedicated to the sensitisation and prevention of environmental issues within the free zones, noting that one of the most important requisites for issuing a free zone licence to any company and submission of an Environmental Impact Assessment (EIA) report.
He said over the years, the OGFZA Health and Safety Executive (HSE) Department, had always checkmated other forms of environmental pollution, especially from companies and industrial parks within the free zones.
While promising to promote sustainable development and renewable energy, the MD recommended reduction in the use of plastic bottles.
According to him, it takes about 400 years for plastic bottles on the earth's surface to decompose, while it takes about 1,000 years for same bottle under water.
He also encouraged the setting up of green industrial parks and eco-friendly industrial practices within the free zones to make Nigeria, as well as the world, a healthier place.
The World Environment Day is celebrated every June 5, to raise awareness and celebrate environmental action.
By Bukola Adewumi