The war against malaria has been on for long, but still seems far from ending as malaria remains endemic and life-threatening in developing countries including Nigeria.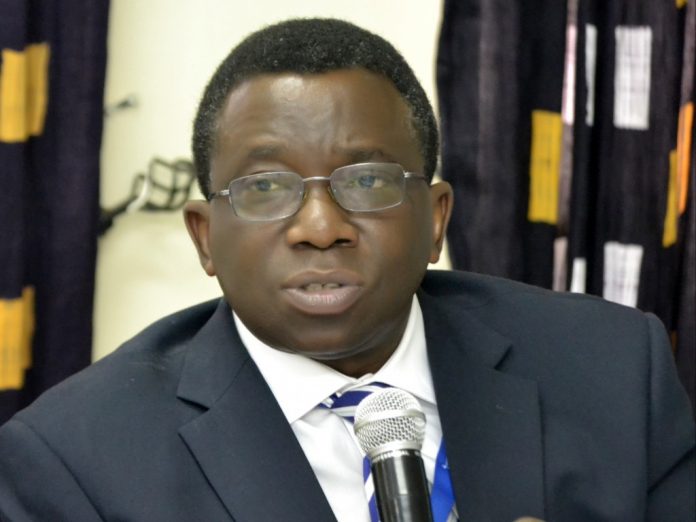 Medical experts blame malaria prevalence on several factors including inadequate funds, drug counterfeiting, malaria resistance to drugs, mosquito's resistance to insecticides and global warming.
Analysts also identified dearth of research into malaria cure, as a major factor.
Mr Chukwu Okoronkwo, Head, Advocacy, Communication and Social Mobilisation, National Malaria Elimination Programme, Federal Ministry of Health, is worried that although some donor-agencies have strongly supported malaria elimination, Nigeria still has huge gaps.
"Quite a lot of donor-partners are supporting malaria elimination in the country, but we still have huge gaps, which is why malaria is still endemic in Nigeria.
"We are appealing to more donor-agencies to come in; governments should also increase their funding for malaria elimination,'' Okoronkwo says.
According to the World Malaria Report 2017, Nigeria contributes 27 per cent of the global 216 million malaria cases and 24 per cent of the 445,000 deaths due to malaria annually.
This means that about three of 10 persons suffering malaria in the world live in Nigeria, while one of four deaths from malaria globally occurs in Nigeria.
According to analysts, Nigeria's annual record of over 54 million malaria cases in the last three years gives room for concern and the need for wider research to find innovative ways to reduce the burden.
The 2015 National Malaria Indicator Survey shows that the North West has 37 per cent prevalence rate, North Central 32 per cent, North East 26 per cent, South South 19 per cent, South West 17 per cent, and South East 14 per cent.
The World Health Organisation believes that advanced research efforts, sustained financing and political will are among major strategies that can be applied to win the war against malaria.
Dr Sam Awolola, Deputy Director and Head, Malaria Research Programme, Nigeria Institute of Medical Research (NIMR), is of the opinion that contributions of African governments to malaria research funding is low compared with the burden of the disease.
"Today, Africa still harbours the burden of the disease. Yet, funding for malaria research is donor-dependent.
"The statistics of funding malaria research by African governments is precarious and the Nigerian situation is pathetic.
"An assessment of funding malaria at NIMR from 2007 to 2016 shows shocking statistics with above 80 per cent provided through external support, while Nigerian Government through the Federal Ministry of Health offered less than seven per cent.
"If we ignore the responsibilities of today, we cannot elude the challenges of tomorrow," he warns.
Awolola notes that despite the low funding, malaria has been a topical issue for some Nigerian researchers, some of whom, he said have made some impacts.
An epidemiologist from the University of Ibadan, Prof. Ikeoluwapo Ajayi, who carried out a research in collaboration with two others on "Improving Home and Community Management of Malaria: Providing the Evidence Base,'' says findings from the research show that non-medical people can handle community and home management of malaria in children, if well selected and trained.
"We were able to get to the community and reach out to mothers, the caregivers, who would usually do something when their children are sick.
"We were able to understand their practices and perception of illness.
"We were able to engage them in getting to know early symptoms of malaria, what to do when a child has fever and the right drug and dose to give to such a child.
"One unique thing is that we actually trained some members of a community chosen by the community to take up the management of these children whenever they fall ill with malaria fever,'' he says.
Ajayi, a Public Health Consultant, carried out the research in collaboration with Prof. Bidemi Yusuf, a Medical Statistician, and Prof. Ayodele Jegede, Health Scientist, both also from the University of Ibadan.
He says engaging such non-medical people will reduce delay in taking children to hospitals as well as reduce cases of severe malaria, while those with uncomplicated malaria will get treated.
"The community medicine distributors we trained even went on to diagnose malaria using the Rapid Diagnostic Test, which many people think that lay people should not be allowed to use or may not be able to use.
"We have been able to prove that if lay people who are well selected and trained are given the opportunity, they can actually perform this role.''
According to Ajayi, performing this function at the community level does not mean that the selected and trained community members are taking up the job of health workers.
"They are just complementing the work of the health workforce for our children not to die at home as a result of delayed treatment or not having money.
"This is because throughout the programme, the drugs were given free or at a subsidised rate.
"The research was done in the South West, and we have handed over our findings to the National Malaria Elimination Programme.
"We believe that they will make use of the findings to scale up community and home management of malaria in children in Nigeria and reduce morbidity and mortality from malaria," Ajayi says.
Prof. Olugbenga Mokuolu of the University of Ilorin notes that there is the need for better understanding of what is responsible for malaria resistance to the currently recommended Artemisinin compounds.
Mokuolu conducted a research on "Multifaceted Efforts at Malaria Control in Research: Management of Malaria of Various Grades and Mapping Artemisinin Resistance''.
He is optimistic that his submission made impressive contributions in the area of management of severe malaria and monitoring of molecular markers of Artemisinin resistance.
According to him, detection of molecular markers of resistance to any chemotherapeutic drug provides the earliest evidence of emerging resistance before manifestation of clinical failure.
The consultant paediatrician and malaria treatment expert is convinced that the understanding is essential since efforts in malaria treatment will be wasted if resistance is not curtailed.
"Though the current malaria statistics are scary, they have reduced significantly from where we used to be.
"Therefore, we must not allow resistance to make us to lose our previous gains; that is why it is important to have a mapping of Artemisinin resistance that can help us to continue to curtail the spread and reverse any adverse action stemming from that,'' he says.
For Dr Chukwuma Agubata, a pharmacist and lecturer, ineffective drug delivery is a major hindrance to malaria treatment.
Agubata, who teaches in the Faculty of Pharmaceutical Sciences, University of Nigeria, Nsukka, developed novel lipid microparticles for effective delivery of Artemether anti-malarial drug, using (ogbono) a locally-sourced irvingia fat from the nuts of Irvingia gabonensis var excelsa grown in Nigeria.
He conducted a research on '`Novel Lipid Microparticles for Effective Delivery of Artemether Anti-Malaria Drug Using a Locally-Sourced Irvingia Fat from Nuts of Irvingia Gabonensis Var Excelsa (Ogbono).
Agubata believes his work demonstrates productive scientific research by identifying the potency of the use of "ogbono" oil to ensure well absorption of antimalaria drugs.
He says good absorption will lead to high blood levels which in turn will increase cure rates and reduce the chances of resistance.
"Malaria is an endemic disease and a major cause of morbidity and mortality; we also know that most malaria drugs are administered by mouth – the Artemether Anti-Malaria drugs.
"But there is a major challenge which is the low water solubility of the drug which limits it dissolution and absorption into the blood stream; this affects the efficacy of the drug.
"What we have done in this research is to improve the anti-malaria efficacy of Artemether drugs by formulating with Irvingia Fat (Ogbono) which is locally-sourced so that there can be improved delivery and efficacy.
"In our research, we got very good results, and this shows that our local materials can actually improve the efficacy of some drugs that already exist,'' he argues.
The researcher explains that the Ogbono was formulated as micro particles, where the fat from it was used to trap the drug so that it becomes a carrier of the drug to the blood stream.
"So, if you take Ogbono soup while taking Artemether, there should be an improvement as it will assist the drug to pass through all the barriers to get to its destination in the body and start working properly.''
Agubata calls for support from governments and private organisations to take the research to the next level.
"We intend to take this research to the next level with the support of corporate organisations and governments.
"We will be able to do local mobilisation and mass produce the locally-sourced materials so that Nigerians will benefit.
"There is hope in reducing the burden of malaria with this research,'' he says.
Analysts urge scaling up of research into malaria cure to get Nigeria to the next level in its fight against the scourge.
By Lucy Osuizigbo, News Agency of Nigeria (NAN)