Rachel Kyte has been selected as Chief Executive Officer of the Sustainable Energy for All (SE4All) initiative, Charles O. Holliday, Jr., Chair of the Executive Committee of SE4All, has announced. Ms. Kyte currently serves as the World Bank Group's Vice President and Special Envoy for Climate Change. Her appointment is effective 1 January 2016.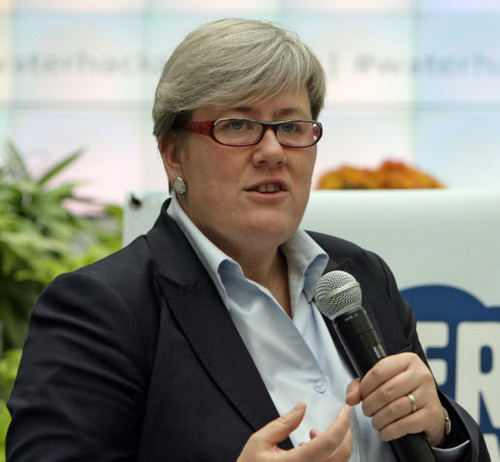 Ms. Kyte will succeed Dr. Kandeh K. Yumkella, who served as SE4All CEO and Special Representative of the Secretary-General from its inception, and who has guided the development of the initiative. Earlier this year, Dr. Yumkella announced his resignation, to return home to Sierra Leone.
Ms. Kyte's selection – the result of a global search that considered more than 100 candidates – comes at a time of transition for SE4All. The programme, which commenced as an initiative of the UN Secretary-General, is transitioning to a new institutional structure that will be spearheaded by an international not-for-profit organization headquartered in Vienna, Austria. The new structure is designed to allow business and civil society to take part in setting the direction of the initiative, while remaining closely linked to government partners – developing and developed countries alike.
The new Sustainable Energy for All Partnership will have close ties to the UN through a relationship agreement, and through the co-chairmanship of its Advisory Board, by UN Secretary-General Ban Ki-moon together with the President of the World Bank Group, Jim Yong Kim. The Secretary-General will also appoint Ms. Kyte as his Special Representative for Sustainable Energy for All, supported by a team in the UN, to further grow SE4All as a global movement together with the not-for-profit organisation.
"At a time of institutional change, when the mandate and mission of the new Sustainable Energy for All Partnership is being defined, we concluded that institutional knowledge, experience, and ability to operate at the highest levels of the multilateral system will be among the most important attributes of SE4All's first leader under the new structure. Our new CEO will face a challenging set of responsibilities: with limited resources and a novel institutional structure, to inspire a global movement; implement an ambitious agenda of action; and navigate a complex political landscape of partners from government, business, and civil society, North and South, to persuade them to pool their individual efforts into creating something bigger and better than what has gone before. We could not have a better candidate than Rachel Kyte," said Mr. Holliday, who is also the Non-Executive Chairman of the Board of Directors of Royal Dutch Shell plc.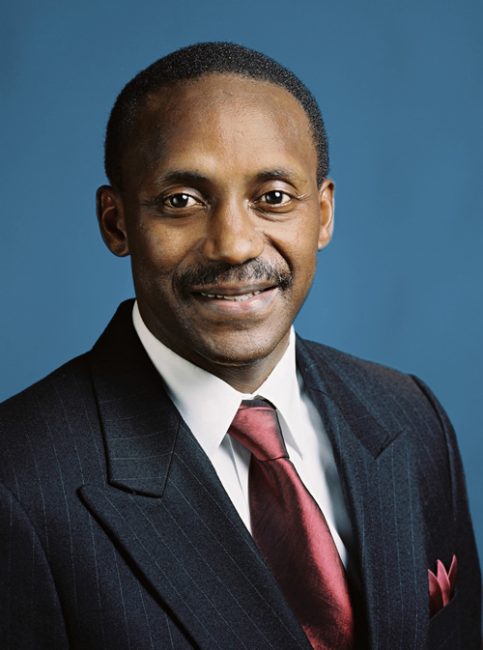 Dr. Yumkella welcomed Ms. Kyte's selection, saying, "Rachel is a strong and persuasive advocate who knows where we are and where we want to go. She led the World Bank's endorsement of Sustainable Energy for All as its own energy strategy, and she is passionate about achieving concrete progress on the ground. She can lead us to new levels of engagement with the financial sector to deliver on those ambitions."
Ms. Kyte, a longtime advocate for sustainable development, currently oversees work on climate change adaptation, mitigation, climate finance, and disaster risk and resilience across the institutions of the World Bank Group. The climate group is focused on ensuring that all Bank Group operations integrate climate change and take into account the opportunities presented by inclusive green growth. She previously served as World Bank vice president for sustainable development and was the International Finance Corporation's vice president for business advisory services and a member of the IFC's management team. She is a professor of practice in sustainable development at The Fletcher School of Law and Diplomacy. She holds a master's degree in international relations from Tufts University, and a bachelor's degree in history and politics from the University of London.
In September 2011, Secretary-General Ban Ki-moon launched SE4All as a global initiative to mobilise action to achieve three goals by 2030: ensuring universal access to modern energy services; doubling the global rate of improvement in energy efficiency; and doubling the share of renewable energy in the global energy mix.
Some 1.1 billion people worldwide still have no access to electricity, and nearly three billion rely on dangerous and polluting traditional fuels such as wood, charcoal and dung to cook and heat their homes. At the same time, extensive energy use, especially in high-income countries, creates pollution, emits greenhouse gases and depletes non-renewable fossil fuels.
The UN General Assembly declared 2014-2024 as the UN Decade of Sustainable Energy for All and is poised in September to approve "Ensure access to affordable, reliable, sustainable, and modern energy for all" as one of the world's new Sustainable Development Goals. Billions of dollars have already been mobilised for SE4All in commitments from governments and businesses.