Quitting smoking may cause you to gain weight and initially lead to a higher risk of diabetes, but it will reduce the chances of death from cardiovascular disease and other causes, according to a new study.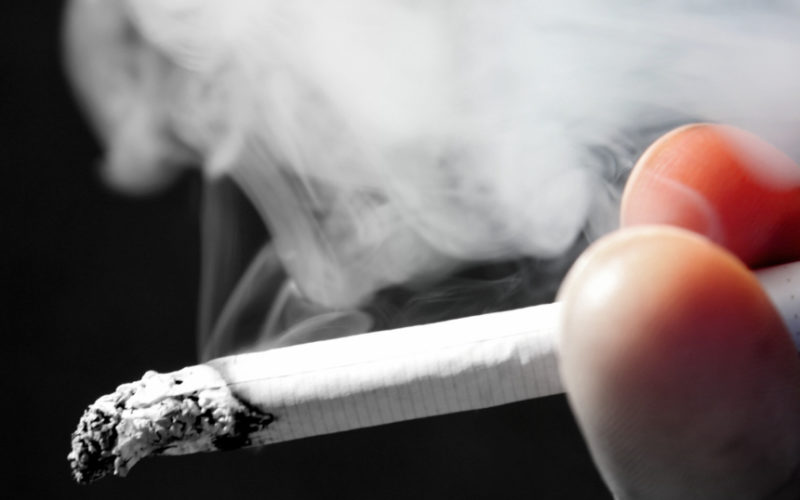 Researchers from the Chinese Academy of Sciences and Harvard University found that those whose weight increased more than 15 kg after quitting smoking had a higher risk of type II diabetes than smokers.
The risk peaked five to seven years after quitting and then gradually decreased.
Those who did not gain weight after quitting did not experience an increase in the risk of diabetes.
However, regardless of weight change, cardiovascular mortality and all-cause mortality of former smokers declined rapidly after they gave up smoking and remained at about 70 per cent that of smokers' mortality.
Previous studies have shown that tobacco products can cause cancer, lung diseases and cardiovascular diseases, and reduce life expectancy.
Although the risk of these diseases can be reduced by quitting, weight gain has been a common health problem.
Many former smokers can gain over 10kg and the weight gain can last around six years.
The main reason is that tobacco can effectively suppress people's appetites.
Once their appetite returns to normal after quitting, people can eat more and put on weight more easily.
The new study, released by the New England Journal of Medicine, involved nearly 300,000 Americans who had quit smoking for more than two years.
They were followed up every two years, to collect data including their smoking status, weight changes and disease incidence.
Researchers also found that more physical activity and an improved diet could help former smokers lose weight.
It is better to quit smoking first, and then try to control weight gain and monitor the risk of diseases, said Zong Geng, lead researcher of the study.