A waste management expert, Prof. Oladele Osibanjo, on Wednesday, December 20, 2017 said public toilets could be used as resource centres for production of biogas, if properly harnessed.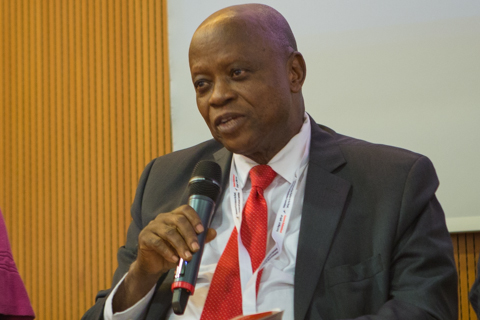 Osibanjo, Managing Director of Jawura Environmental Services Ltd and also President, Waste Managers Society of Nigeria (WAMSON), made this known in an interview with the News Agency of Nigeria (NAN) in Lagos.
Biogas, according to Wikipedia, refers to a mixture of different gases produced by the breakdown of organic matter in the absence of oxygen.
"Biogas can be produced from raw materials such as agricultural waste, manure, municipal waste, plant material, sewage, green waste or food waste.''
Osibanjo, a Professor of Analytical and Environmental Chemistry, urged the federal and state governments to start looking at the public toilets in an innovative way and invest in building more.
"In some countries, public toilets have been turned to opportunities of using human waste to make biogas for cooking.
"Public toilets are no longer seen as a nuisance, but as agents to create green economy.
"Unfortunately in Nigeria, public toilets are inadequate, grossly inefficient and poorly maintained.
"Some public toilets are eyesores and so unhygienic with many people patronising them, even with scarcity of water,'' the WAMSON president said.
Osibanjo said that many people residing in urban areas did not have access to good toilet systems.
He said that they resorted to throwing faeces and excrement in open places, drainage channels, rivers and dump sites.
The waste manager urged the federal and state governments to build more public toilets in strategic places and outsource to experts for conversion of human waste to biogas.
The WAMSON president said that when human waste was not properly managed, it always lead to outbreaks of diseases associated with poor sanitary conditions.
By Chidinma Agu