Ahead of the first ever international summit of public financial institutions, civil society groups demand end of fossil finance and cancellation of colonial debt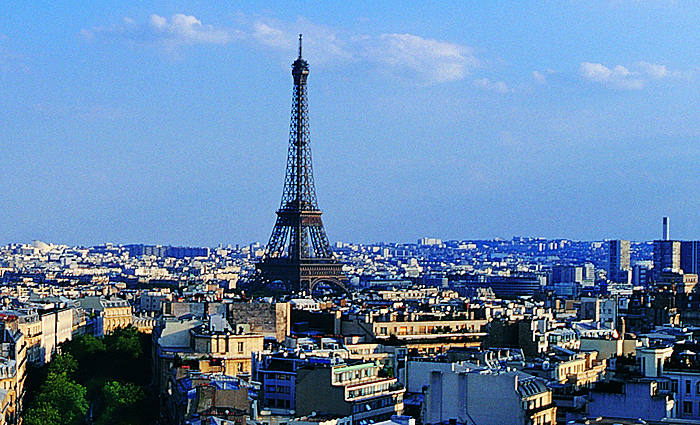 In exactly a month's time, Public Development Banks and other financial institutions from all over the globe will have an opportunity to lead the way towards a better, more just and cleaner future for all.
The Finance in Common (FiC) Summit, convened by the French Development Agency (Agence Française de Développement – AFD), will take place in Paris from November 10 to 12, 2020.
About 450 banks, which control approximately $2 trillion in public money, will be gathering with the aim of declaring their commitments to align their policies with climate, sustainable development and biodiversity goals.
"The climate crisis requires us to stay under the limit of 1.5o of global warming, and the only way we can do it is rapidly moving away from fossil fuel production and use. We need public finance institutions to be the first movers of this transition. Development banks have the power to enact policies and direct funds towards a just recovery.
"It won't be possible without their leadership and they are lagging behind. Especially in the midst of a health and economic emergency, public money must be used to boost existing solutions that will create new jobs and support the people most impacted. Public financial institutions are accountable to the planet and the people. After all, it's our money, and what they are doing with it determines our lives and our future," says Clémence Dubois, France team leader at 350.org.
What governments and public financial institutions are doing at the moment is not yet going in the right direction. A recent report shows that G20 governments still provide $77 billion a year in public money for coal, oil and gas. A few institutions in those countries have already committed to exclude public finance to fossil fuels, such as the European Investment Bank (EIB), Swedfund and AFD.
The summit now creates an opportunity for all finance institutions to follow their path and reach this minimum standard as part of their efforts to align with the Paris Agreement.
Civil society organisations are demanding high ambition commitments that support an internationally just transition away from fossil fuels and protect workers, citizens, communities, and the environment. This leadership is increasingly important as governments prepare to deploy historic levels of public finance in response to COVID-19. Such a commitment needs to be concrete and tangible, and would help set a high bar for what climate leadership looks like for public finance institutions. Excluding support for fossil fuels is a clear signal to other financial actors that the energy transition is already underway.
This week is also the Global Week of Action for Debt Cancellation. Promoted by several organisations and movements in different regions across the globe, the initiative draws attention to the problem of debt, which has negatively impacted countries in the global South for many decades as a consequence of colonisation, and which got a new focus during the pandemic and the consequential economic crisis.
"When major financial institutions lend money to global South governments to develop fossil fuel projects, they are not only destroying the climate, weakening democratic processes and laws, deepening poverty and inequality, and violating human rights, but also tying up young and future generations in debt slavery.
"We cannot have climate justice and a just recovery without debt justice. Debt contracted to finance harmful fossil fuel projects that lead to climate chaos is completely illegitimate and should not be repaid. Public finance institutions should cancel these debts and not allow any new ones," says Alex Lenferna, Africa Climate Justice Campaigner at 350.org.