The Rotary International District Governor, 9125 Nigeria, Mr Ayo Oyedokun, says the provision of modern toilet facilities will curb the problem of open defecation in the environment.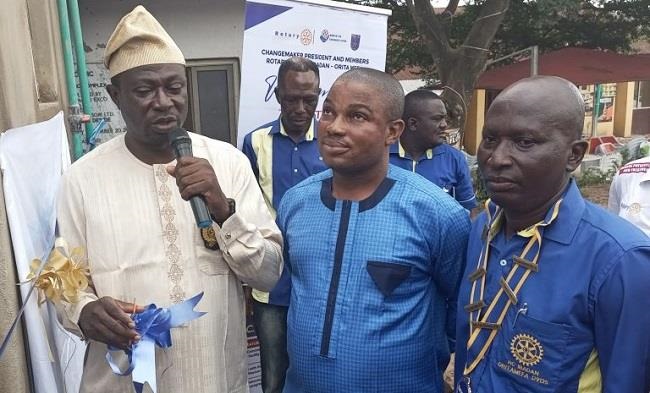 Oyedokun made this known on Thursday, September 30, 2021 in Ibadan while inaugurating a block of two toilets with water facilities donated by the club to the Nigeria Union of Journalists (NUJ), Oyo State Council, in the premises of the Press Centre, Iyaganku, Ibadan.
According to him, Nigeria needs to urgently address the problem of people urinating on major roads and those still indulge in open defaecation.
Oyedokun said it was also part of the club's seven areas of focus to impact humanity.
"Our aim is always to meet the people's needs; since NUJ requested for the toilets, we decided to provide them for the use of its members."We are just starting with this, if the union needs more facilities, we will give them," he said.
Also, the NUJ Chairman, Mr Ademola Babalola, said that the provision of the toilet facilities was the first of its kind in the state.
"We have been expecting such a facility for almost two years; the wonderful aspect of this is that the club provided the facility within seven days," Babalola said.
He promised the club that the union would continue to support its activities.
Also, Prof. Jane Adebusuyi, the First female President of Rotary Club of Ibadan-Orita Mefa, thanked the media for their supports and cordial relationship.
Adebusuyi assured NUJ that the club would continue to work in good synergy with journalists to achieve its goals.
By Chidinma Ewunonu-Aluko