The people of Belema/Offoin-Ama in Kula Kingdom in the restive Nigerian Niger Delta region took over the Belema Flow Station in the early hours of Friday, August 11, 2017. The take-over was done during a protest demanding SPDC to leave the facility.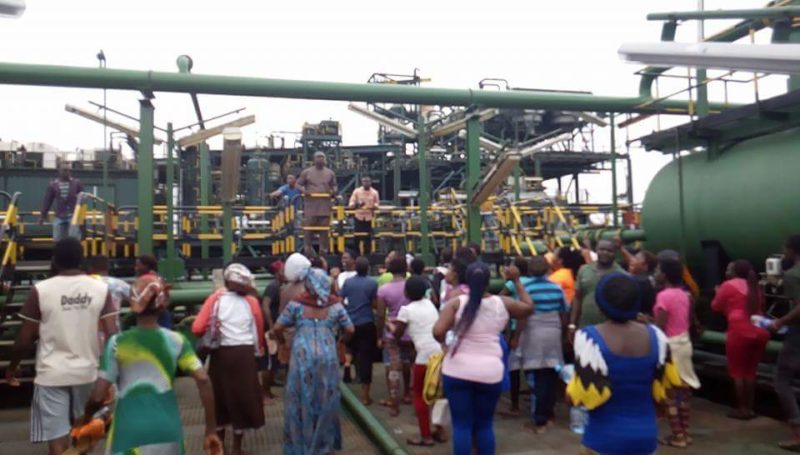 According to the protesters, SPDC has been operating the Belema Flow Station for over 37 years and yet there is no visible development in the host community. They claim they lack: portable water, good roads, health facilities, scholarships and employment, among others.
The protesters, in their hundreds, stormed the crude oil flow station owned by Shell, demanding jobs and infrastructure development.
According to Reuters, the protesters complained they did not benefit from oil production in their area, a common refrain in the impoverished swampland that produces most of Nigeria's oil. They also demanded an end to oil pollution in the area.
Soldiers and security guards did not disperse the crowd as they entered the Belema Flow Station in Rivers State, which feeds oil into Shell's Bonny export terminal.
Shell had no immediate comment, and it was not immediately clear whether there was an impact on oil production.
While Bonny Light crude oil is currently under force majeure due to the closure of the Trans Niger Pipeline, exports continue via another export line.