The "Our Water Our Right Coalition", comprising a host of national and international civil society and grassroots groups, has delivered copies of a document – "Veolia, Abengoa, Metito Cannot Be Trusted With Lagos Water" – to the Lagos State Government, asking it to halt the planned 25-year concession of Adiyan II project and a Public Private Partnership (PPP) for the Odomola project.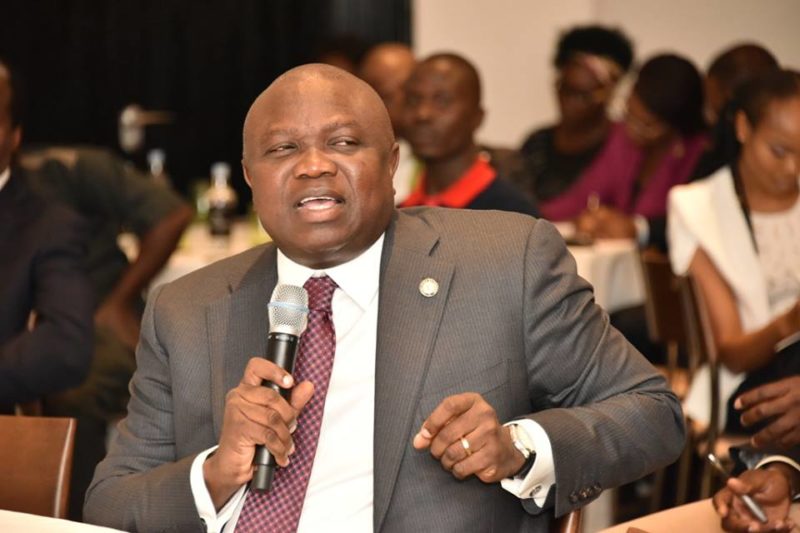 Copies of the document have been reportedly delivered to the Lagos State governor, Mr. Akinwunmi Ambode; Commissioner for Environment, Dr. Samuel Adejare; and the Lagos State Water Corporation (LSWC). It was also sent to the Speaker, Lagos House of Assembly and the Chairman, House Committeee on the Environment, Saka Fafunmi.
The "Veolia, Abengoa, Metito Cannot Be Trusted With Lagos Water" is said to be a response to request by LSWC, whose helmsman, Mumuni Badmus, reportedly praised the three companies and recommended them to manage Lagos water infrastructure in a recent radio interview.
Badmus is said to have challenged civil society to expose facts that show infractions by the companies if there were any.
In a covering letter addressed to the state government and signed by Akinbode Oluwafemi, Deputy Executive Director of Environmental Rights Action/Friends of the Earth Nigeria (ERA/FoEN), the groups said they are dismayed that the LSWC had decided to embark on a "costly experiment with corporations that have promoted skewed water schemes across the globe".
In the document, Veolia is said to have been linked to the lead waster crisis in Pittsburgh, United States (US) and bribery allegations in same US, Romania and France. Contracts by a Veolia subsidiary which resulted in a spike in water rates reportedly led to protests in Morocco, which spanned weeks in November 2015.
The report details that Abengoa's executives are on trial in Spain for filling their pockets while the company edges towards bankruptcy.
Metito, disclosed the coalition, is linked to hundreds of job losses in Rwanda where it reportedly prevented workers from unionising. The company is also said to be liable for funding projects that harm people and the planet, including the controversial Dakota Access Pipeline in the US.
Some of the recommendations put forward to achieving universal access to clean water in Lagos include Public-Public-Partnerships (PuPs) and the institution of a water trust, among others, that can be implemented by the Lagos State Government and Lagos State Water Corporation over the short and long-term to ensure a functional democratically- governed water system in Lagos, says the group.
The Our Water Our Right Coalition is spearheaded by the Environmental Rights Action/Friends of the Earth Nigeria (ERA/FoEN), Corporate Accountability International, Amalgamated Uniuon of Public Corporations, Civil Service Technical and Recreational Services Employees (AUPCTRE), Public Services International (PSI), Health of Mother Earth Foundation (HOMEF), Peace and Development Project, and Centre for Social Change and Citizenship Education (CENSOCHANGE), among others.
"We have said it time and again that we are eager to see the Ambode administration commit to ensuring the human right to water through a democratic, public system which will not only ensure all Lagosians can access clean, safe water but will also set an example for governments around the world," the groups said in a joint statement.