The Benue State House of Assembly has accused Dangote Cement Company for treating the House and the Benue people with levity, contempt and ridicule.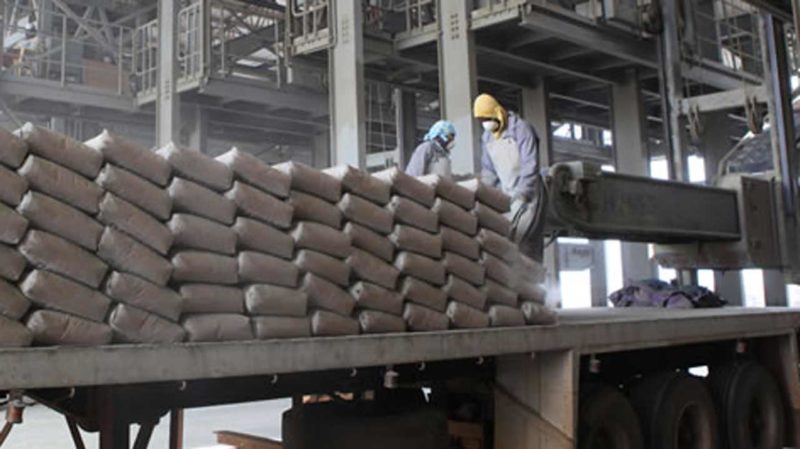 This followed the non-appearance of the Plant Director, Dangote Cement, Gboko Plant, Jacinto Miranda, on Wednesday, February 1, 2017 during plenary, albeit for the second time after on invitation by the House to appear before it to explain the recent hike in cement price in the state.
The Plant Director, who earlier failed to appear before the House on Thursday, January 26 2017, was represented at Wednesday's appearance by Regional Sales Director, Dangote Cement, Tunde Mabogunje, and other management staff of the company who were however refused interaction with the House.
However, frowning at the second non-appearance of Mr Miranda, Paul Biam (Ukum/PDP), who moved a motion for him to appear before the House in person on Tuesday, February 7 2017 or face the wrath of the House (which could invoke constitutional provisions against Miranda), added that he (Miranda) had undermined the House and indeed the people of Benue State.
According to Biam, it is unimaginable that the state is blessed with limestone but purchase cement at a higher cost than other places such as Abuja and Kaduna where a bag goes for N2,300 or less. In Benue State, a bag of cement sells for N2,800.
Biam described the attention given Gboko Plant of Dangote Cement Company and customers as appalling and totally at variance with what obtains at its Obajana Plant in Kogi State.
Seconding the motion, Adam Okloho (Adoka-Ogboju/APC) who noted that the motion is apt, definite and clear, stated that the Plant Director has taken the House for granted by his failure to appear before it with no concrete reasons to back up his action.
Earlier, Majority Leader, Benjamin Adanyi (Makurdi-South/APC) stressed that the House "specifically requested for the Plant Director but if he feels he has other priorities more than the Assembly", such conduct could make them conclude that he is treating the House with contempt and ridicule.
"We are going to ask questions beyond pricing; therefore, we would rather interact with the Plant Manager and not the Regional Sales Director," he stated.
Ruling, the Speaker, Terkimbi Ikyange (Ushongo/APC), who said they cannot have a substitute for the Plant Director who the House invited, noted that the Dangote Cement Company seems to be treating the State Assembly with levity.
He reiterated that if the Plant Director of the Gboko Plant fails to appear before the House again, the legislators will invoke the Constitution to address his actions.
By Damian Daga