An environmentalist, Mr Bassey Ating, has blamed prevalence of certain health challenges in the country on the poor disposal of human waste in some neighbourhoods.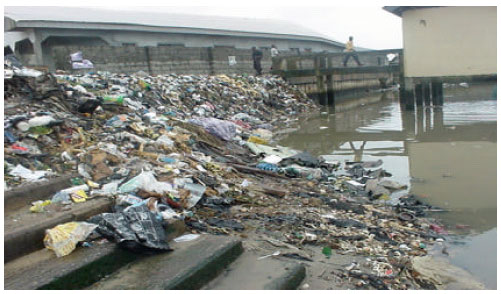 Ating, the Programme Coordinator, Wise Administration of Terrestrial Environment and Resources (WATER), made the declaration in an interview with News Agency of Nigeria (NAN) in Abuja on Friday, February 1, 2018.
He urged Nigerians to desist from open defecation, saying that poor disposal of human waste was one of the major threats to human health.
He said that people were also exposed to health hazards when inhaling the odour emitting from decomposing substances in their surroundings.
"Poor disposal of human waste and other toxic materials such as lead acid, asbestos products and expired paints, among others, could be a threat to human health.
"If these substances are not disposed of properly, I mean when left in the open, close to populated areas or people's homes, they can spread diseases easily,'' he said.
The programme coordinator said that improper disposal of toxic products could also result in the release of dangerous materials into the environment.
Ating underscored the need to stamp out open defecation in the country, saying that exposure to human excreta was very hazardous, as bacteria, viruses and parasites were often found in human waste.
He said that when people or animals defecated in the open, flies and other pests fed on the faeces and transmitted germs to the people by perching on their food substances.
He also said that faeces left in the open could be washed by rainwater into wells, streams and other sources of water which people drank.
The environmentalist particularly bemoaned the dearth of toilets or latrines in some urban centres across the country.
He, however, said that tangible efforts should always be made to keep indoor and outdoor toilet facilities clean and free from germs to avoid the spread of diseases.
"The bottom-line is that bad waste management practices can result in land and air pollution.
"This can cause respiratory problems and other adverse health effects, as contaminants are absorbed from the lungs into other parts of the body,'' he said.
Besides, Ating said that with the increase in population and the rising demand for food and other essentials, there had been a sharp rise in the amount of waste being generated daily by households.
"The waste is ultimately thrown into municipal waste collection centres, from where it is collected by the area waste managers to be deposited at waste landfills and dumpsites.
"If the waste management and disposal system of a neighbourhood is defective, it can cause serious problems in the health of the residents and their environment,'' he said.
He, therefore, urged stakeholders in the environment and government at all levels to re-introduce monthly environmental sanitation exercise across the nation.
By Okon Okon