The Public Affairs Officer, United States Consulate General in Lagos, Mr Joe Kuzrich, drums support for the Creative Youth Community Development Initiative (CYCDI – Solution17) for their bold steps in developing solutions to the climate crisis ravaging communities, regions and the world at large.
The Post COP27 Dialogue, tagged "Race to Net-Zero via Social, Environmental and Economic Sustainability", was organised by CYCDI – Solution17 in partnership with LG Electronics Nigeria and The Art Hotel Lagos.
The event highlights included the exhibition of 17 Art on Canvas showing climate adaptation and resilience, green economic recovery, and a global net-zero emission. The art depicts problems, effects and solutions to the climate crisis as it relates to limiting global temperatures to 1.5 degrees Celsius, climate adaptation, climate finance, and partnerships to achieve the goals. Excerpts of Kuzrich's remarks: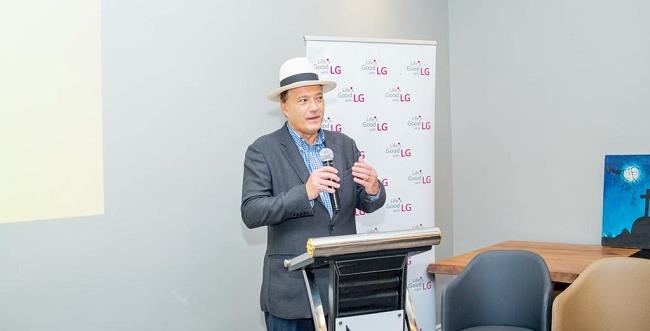 I'm here to talk to you about a significant global problem in Africa and the rest of the world, climate change. I want to discuss the challenge that it presents to the world and especially in Africa, and what we've done about maybe mentioning a little bit about what happened at COP27, the recently concluded conference on climate change, and then also talk about the role of art in fashioning solutions to climate change.
Africa contributes very little to global warming but is experiencing disproportionately high costs. It contributes around 3% to global warming, but it's suffering much, much more than that. And I want to talk now about some of the things we're working on with African countries.
The United States and other developing and developed country partners, especially in Europe and Asia, are working to assist Africa in combating this plague of climate change. For example, we've set up an adaptation fund to create climate resilience among many African countries, and we have funded that with $1 billion recently. So, that will help countries fund clean energy solutions and adapt to some of the problems that climate change is creating, especially more extreme weather, floods, and droughts that we see across the continent and in other parts of the world.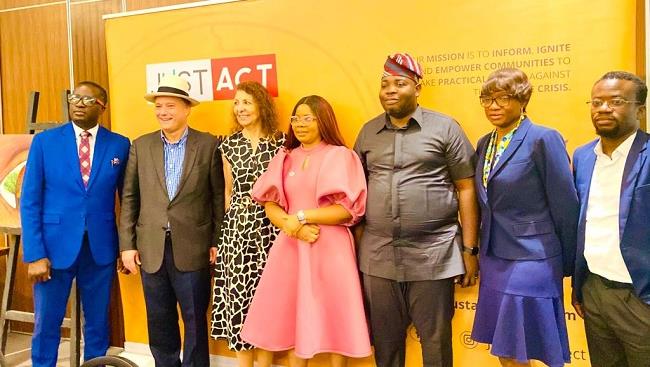 And then Africa will be a huge centre for clean energy with the weather and sun that Africa has; that's a natural attraction for solar energy, especially wind power, which will also be a powerful energy source for us. In addition, we're working with African nations to create clean energy pathways for African countries.
For example, our Secretary of State, at the US-Africa leader summit in Washington, DC, announced a new $209 million US commitment to power Africa, which is already reaching 165 million people in Africa in terms of providing them with new energy sources. But this will contribute to doubling that number and finding clean energy solutions for delivering more electricity and energy for the continent as it pursues its development plan, which it is doing very successfully at the moment.
I'll leave you with this notion, as we're working together with African nations, and we're seeing an example of that at the US-African Leaders Summit this week in Washington; we're very cognisant of the fact that a lot of the solutions to the global problems are coming from Africa.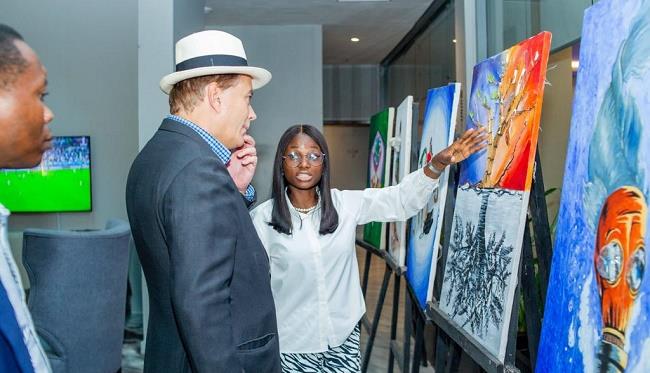 So, as calculated in Washington, Africa has solutions to global problems. And we see that in many, many ways. For example, Nigeria is fashioning a climate change programme, which is the leading one in Africa in reducing methane gas emissions. Gabon is also engaged in significant forestry protection plans, which capture global emissions, and several other African countries are leading the way on climate change. And so, that's a great example of African solutions to global problems.
In terms of art and its relationship to climate change, one simple basic thing here stands out hard: a universal mode that cuts across cultures and countries and speaks to the heart and soul of anyone. And what we're seeing with climate change and the efforts to combat it are very similar because climate change is a universal problem just like ours, and it's come together hard and forced them to come up with solutions.