The city of Katowice was on Thursday, June 1, 2017 announced by the Government of Poland as the venue for the 2018 24th Session of the Conference of the Parties to the United Nations Framework Convention of Climate Change (UNFCCC), or "COP24".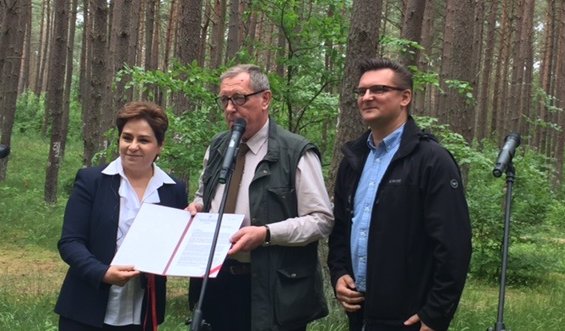 Poland was chosen as the upcoming President by the Eastern European Group, whose turn it is to host the conference following Asia-Pacific in 2017.
Several potential locations were considered by the Polish authorities as the host city for the event – which will be the fourth time that Poland has presided over a UN climate change conference.
Two previous Conferences of the Parties (COPs) were held in Poland – COP14 in Poznań, in 2008, and COP19 in Warsaw, in 2013. Poland also presided over COP5 in Bonn in 1999.
Polish Environment Minister Prof. Jan Szysko on Thursday chose the occasion of a visit to Poland by Patricia Espinosa, the Executive Secretary of the UNFCCC, to announce that the southwestern city of Katowice has been given the green light.
Ms. Espinosa said: "I would to like to thank the Government of Poland for agreeing to host COP24 as part of the Eastern European Group and look forward to working with Minister Jan Szysko and his team to make the conference a success on all fronts."
"2018 will be another important year for international climate diplomacy as nations move forward to implement the Paris Climate Change Agreement – indeed 2018 is when governments are expected to reach some key milestones," she said.
"These range from finalising the guidelines for fully operationalising the agreement to taking stock of how countries are doing collectively in terms of being on track to realise Paris's aims and ambitions over the coming years and decades," added Ms. Espinosa.
Ms. Espinosa was on Thursday shown a research centre in Toruń where the Government of Poland is scientifically monitoring how forests absorb carbon. Forest protection is a key part of efforts to address climate change.
"Better managing, conserving and expanding of forests is going to play a crucial role in meeting the objectives of the Paris Agreement. Indeed, we will need to see transitions across all sectors and all economies if the full potential of the Agreement is to be realised over the 21st century," she added.
Ms. Espinosa said she looked forward to joining with the people of Poland to realise a successful conference that pushes forward the implementation of the Paris Agreement.