The world's planned production of fossil fuels is far too high to attain the goals of the Paris Climate Accord by 2030, according to a UN report released on Wednesday, December 2, 2020.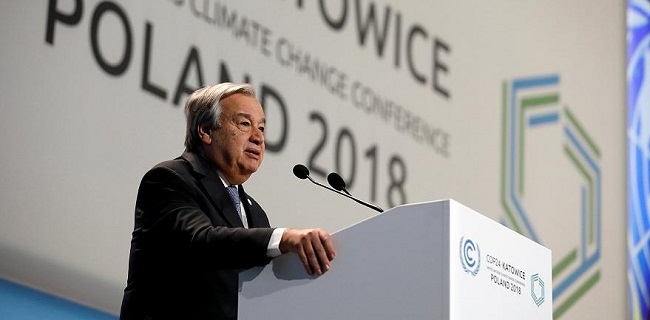 Countries must decrease production of coal, oil and gas by 6 per cent per year between now and 2030 limiting global warming to 1.5 degrees Celsius, the UN Secretary-General, Antonio Guterres, said.
However, nations are instead planning an average annual increase of 2 per cent, which would result in more than double the production by 2030 than would be consistent with the global warming limit set out in the Paris agreement.
This year, the COVID-19 pandemic and related lockdown measures will result in an estimated 7 per cent decline in global fossil fuel production.
But countries' pre-pandemic plans and post-crisis stimulus measures point to production growth, risking severe climate disruption, the report said.
Governments of G20 economic powers have so far directed $233 billion in pandemic recovery aid to fossil fuel production and consumption, compared to $146 billion to renewable energy, energy efficiency and other low-carbon alternatives.
"This report shows without a doubt that the production and use of coal, oil, and gas needs to decrease quickly if we are to achieve the goals of the Paris Agreement on climate change," Guterres said.
"Investing in low-carbon energy and infrastructure will be good for jobs, for economies, for health, and for clean air," said Inger Andersen, the Executive Director of the UN Environment Programme.