According to Josep Garí, head of the UN-REDD Programme's work on stakeholder engagement and social inclusion as senior policy advisor at UNDP's Sustainable Development Cluster, social inclusion is a key feature of REDD+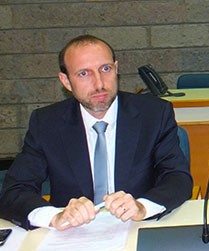 Social inclusion is a key feature of sustainable development, including in REDD+, a new international policy and incentive scheme to address the forest-climate interface. Social inclusion is essentially about enabling local communities and marginalised groups to participate in, and benefit from the policies and measures that governments design, enact and implement for sustainable development.
In the context of REDD+, it typically concerns rights holders and other stakeholders that tend to be excluded in development processes, notably indigenous peoples and local communities whose livelihoods depend on forests, including equitably women, men and youth. Social inclusion thus refers to both the processes and the outcomes that surround the policy cycle. Critical in this work is not only to actively involve neglected actors in defining the policies for REDD+, but also to ensure the resulting policies are responsive to their development priorities, thus creating a cycle of social equality.
The UN-REDD Programme promotes these approaches and, accordingly, a number of its partner countries are already taking steps towards social inclusion in their REDD+ policy work. During the most recent FCPF/UN-REDD Programme Global Joint REDD+ Knowledge Exchange Day held in November 2015 in Costa Rica, a session was devoted to the sharing of pioneering experiences and approaches on social inclusion in REDD+ (watch video / access all presentations). It focused on two major features of social inclusion in REDD+: (i) the advancement of gender equality, and (ii) the realisation of the rights and development priorities of indigenous peoples and local communities.
Contrary to expectations, the coalesced about 15 interventions from government officials, representatives from indigenous peoples and civil activists from around the world, sharing the same view: REDD+ is not just a commitment to reduce the carbon footprint from forests, but also a gateway to embed social inclusion and gender equality in sustainable development concerning forests. Kenya opened the session by recognising that countries, although familiar with the technical requirements for REDD+, are insufficiently experienced in how to advance social inclusion and gender equality in their climate actions, including in REDD+.
The keynote presentation, dealing with the linkages between forests and gender, was delivered by a grassroots woman leader from Panama. She described the community-based, gender-responsive and women-led series of consultations on forests and REDD+ conducted in her country. This original process has not only empowered rural and indigenous women, but also crucially enabled them to inform national policy with their specific realities and insights. Other multi-stakeholder, inclusive consultations were simultaneously held in the country. If these grassroots perspectives are duly integrated, the resulting national policies will be more realistic and gain broader support, thus improving their performance as well as their contribution to social equality.
Showing a different approach to that of Panama, albeit complementary, Cambodia referred to the establishment of an inter-ministerial team on gender to promote and integrate a gender approach into its REDD+ national strategy. Building on these pioneer initiatives, the UN-REDD Programme representative of indigenous peoples in Latin America added that, under the auspices of the UN-REDD Programme, various indigenous women leaders have started a global dialogue process on how to mainstream gender in forest and climate programmes.
Concerning the realisation of the rights of indigenous peoples and local communities, Myanmar showed the steps its government is taking to engage ethnic minorities in the national REDD+ roadmap as well as in the process to develop the national strategy for REDD+. This represents a progressive effort in the country, serving to scope ways for inclusive development and thus strengthening the political transition to democracy.
Peru referred to the different types of local actors that have stakes in its forests and who often play divergent roles in both deforestation and forest conservation. This sort of complex realities demonstrates the value of multi-stakeholder engagement as the only means to craft policy options that will foster cohesion and equality among actors. Furthermore, Peru emphasised that social inclusion also means enhancing local livelihoods and the productive capacities of communities.
Complementing these exchanges, Costa Rica presented, with the support of a pedagogic video, its comprehensive stakeholder engagement process, describing the different practices employed, the challenges confronted and the lessons learned. Welcoming the inclusive approach of Costa Rica, a civil society activist from the region noted the importance of institutionalising the mechanisms for participatory policy making to secure their impact and durability. In a similar fashion, an indigenous leader from Southeast Asia highlighted the need of creating mechanisms for public participation early on in the policy cycle in order to ease the integration of social rights and equality considerations in the intended policy reforms.
Beyond participation and stakeholder engagement, social inclusion also requires concrete and lasting instruments. In this light, Kenya shared some of the initiatives its government has launched to build social inclusiveness in REDD+ in more institutional terms. For instance, a multi-stakeholder task force for transparency and accountability in REDD+ has been created and is already functional, bringing together representatives from government, the national anti-corruption agency and non-governmental actors. This task force has examined a number of issues and initiated response measures, including regulatory reforms in the Kenya Forest Service and training to forestry actors on anti-corruption practices. In addition, the Government of Kenya has commissioned an indigenous peoples' organisation to conduct a participatory drafting of national guidelines for Free, Prior and Informed Consent (FPIC), to be employed – once reviewed and adopted by the public administration – in the design of forest carbon projects.
Ecuador also mentioned how the construction of the national REDD+ action plan served to position free, prior and informed consultations as an important tool to ensure the full and effective participation of key stakeholders when implementing REDD+ actions. As a result, the Ecuador's Ministry of the Environment defined a blueprint for consultations for the implementation of REDD+ activities in the territories of indigenous peoples, which aligns with international provisions for consultation and participation of indigenous peoples.
Highlighting similar efforts, the UN-REDD Programme indigenous peoples' Africa representative discussed how, in the Democratic Republic of Congo, the multi-stakeholder platforms that REDD+ has been nurturing have enabled a number of social inclusion measures in the forest realm; they include a decree on community forestry, the choice of land-use and land tenure reforms as pillars of the national strategy for REDD+, which was adopted by the Council of Ministers in 2012, and a draft law in recognition and support of indigenous peoples, which is currently under consideration at Parliament.
In essence, several pioneering countries are already scoping and employing some approaches to drive social inclusion and gender equality in their policies for REDD+. Moving forward, these initiatives need to become more systematic, widespread and truly able to translate principles of social inclusion into concrete policy and institutional reforms. In fact, provisions for social inclusion are becoming central features of international agreements for REDD+, such as the joint declarations of intent on REDD+ in Colombia, the Congo Basin, Indonesia and Peru. Such provisions include the establishment of multi-stakeholder platforms to sustain the formulation of policies for REDD+ and the governance of climate funds, the recognition of the territorial and resource rights of indigenous peoples and local communities over forests, the imperative need to mainstream gender equality, and the promotion of participatory land-use planning.
In order to contribute to the Sustainable Development Goals, the policies and measures for REDD+ should not only improve the carbon footprint of forest areas, but also address the rights and development priorities of forest-dependent indigenous peoples and local communities, including equitably women, men and youth. This requires robust mechanisms for public participation in policy-making, the mainstreaming of gender-responsive approaches, and courage with reforms so that REDD+ policy is transformational and a catalyst for equality. Although social inclusion is a key pillar in sustainable development, it is often the weakest one – hence the need for the pioneers to become the mainstream.