The Petroleum Technology Association (PETAN), an association of indigenous technical oilfield service companies in the upstream and downstream sectors, honoured the Shell Petroleum Development Company of Nigeria Ltd (SPDC) with the Distinguished Achievement Award (Corporate) at their 2016 Oil Industry Awards Dinner this month in Lagos, the latest recognition of the company's pioneering role in Nigerian content development. PETAN also handed out a Professional Award to Bayo Ojulari, Managing Director of Shell Nigeria Expiration and Production Company (SNEPCo), for his notable contributions to the development of Nigerian content in the oil and gas sector.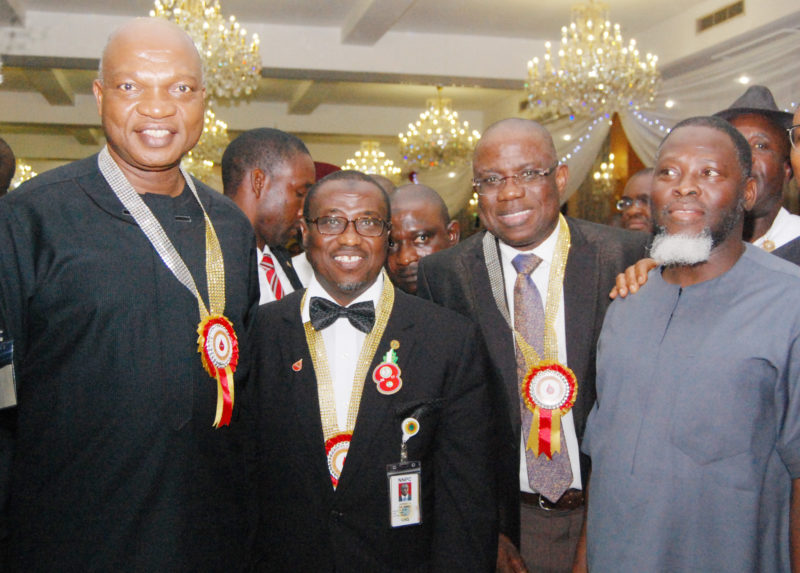 Both awards were presented by the Group Managing Director of the Nigerian National Petroleum Corporation (NNPC), Dr. Maikanti Baru. SPDC was cited for leading the way in Nigerian content development and implementing initiatives that have enabled more indigenous companies to provide goods and services in the oil and gas sector.
"We are motivated by these gestures to continue to pursue the belief that it is only in bringing happiness to others that we reach our greatest values," said Osagie Okunbor, Managing Director, SPDC and Chairman, Shell Companies in Nigeria. "We commend PETAN for consistently supporting programmes that nourish the Nigerian oil and gas industry manpower base, despite the challenges of the current low oil price situation, and we have since recognised in you the enduring qualities for true partnership."
In addition to awards from PETAN in 2013, 2014 and 2015, SPDC has also been honoured in Nigerian content development by the Nigeria Oil and Gas (NOG) Conference, the Nigerian Association of Petroleum Explorationists (NAPE), the Nigerian Chamber of Shipping and at the Social Enterprise Report and Awards (SERAs).
Mr. Ojulari was recognised for distinguished service and leadership, particularly his contributions to the development of HSSE management and local content development as well as the advancement of petroleum engineering within and outside Nigeria.
He said: "At the time, I tried to do the things they said I did, the motivation was not to get an award but to advance the interests of Nigeria in its aspiration to develop indigenous capacity in the oil and gas industry. This has not been a one-man show. My company was behind me, driving the process and supporting the initiatives. So, this is as much a personal recognition as it is a corporate award."