President of the Lagos-based Pan African Vision for the Environment (PAVE), Anthony Akpan, at the instance of the United Nations Environment Programme (UNEP) recently attended a three-day meeting of the Advisory Group for the UNEA-2 Marine Litter Study, of which he is a member representing the Gender and Water Alliance (GWA) in the Netherlands.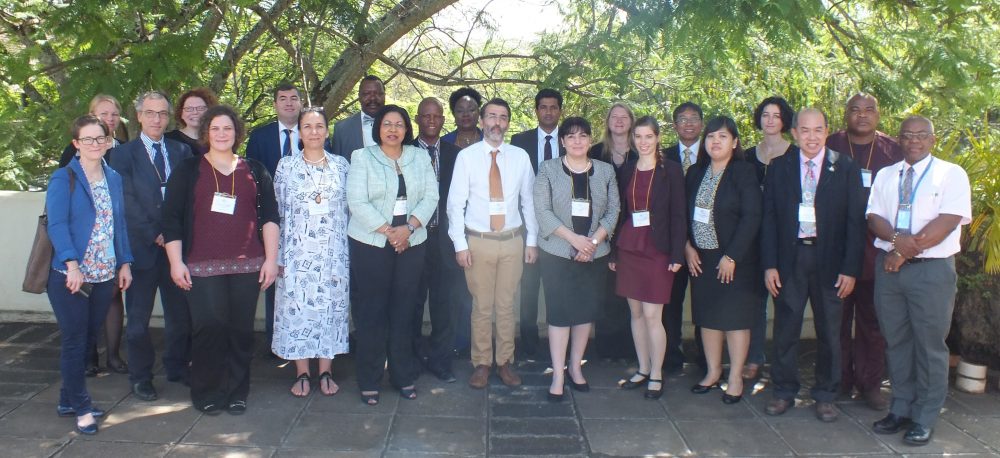 The meeting was held from 8 to 10 December 2015, and was hosted by UNEP at its headquarters in Nairobi, Kenya. The meeting was co-chaired by Nigeria (Dr Felicia Chinwe Mogo from the Nigeria Maritime Management and Safety Agency) and France (Ms. Marion Gust from the Ministry of Ecology, Sustainable Development and Energy).
The United Nations Environment Assembly (UNEA) of UNEP is the highest level of governance of global environmental affairs in the UN system. UNEA-2 will be one of the first High-Level Intergovernmental Fora following the UN Sustainable Development Summit in New York (September 2015) and the UN Climate Change Conference ( COP 21 and CMP 11) that held recently in Paris, France.
UNEA-2 will be held under the overarching theme, "Delivering on the Environmental Dimension of the Post-2015 Development Agenda" and will take place from Monday, 23 to Friday, 27 May 2016 at the headquarters of UNEP, with the High-Level Segment taking place from 26 to 27 May 2016. UNEA 2 will be preceded by the Global Major Groups and Stakeholders Forum (GMGSF) to be held on 21 and 22 May 2016 in Nairobi, Kenya.
The UNEA 2 High-Level Segment will bring together ministers from all UN member states and will include a multi-stakeholder dialogue involving also heads of inter-governmental and non-governmental organisations including the private sector under the call of "Healthy Environment – Healthy People".
According to Mr. Akpan, this thematic focus will allow all relevant actors to identify concrete tools available to take an integrated and universal approach to the implementation of the SDGs, including those related to critical areas such as air quality, healthy ecosystems, chemicals, waste and others that may emerge in the preparatory process as well as do develop strategic, multi-stakeholder partnerships to address ongoing and emerging environmental issues.
He said: "For UNEP, it is of utmost importance to ensure the participation of leaders of Civil Society organisations, alongside heads of United Nations sister organisations, programmes and treaty bodies. Only with their active involvement and participation can UNEA become the major platform for international environmental governance, as envisaged at the 2012 United Nations Conference on Sustainable Development (UNCSD)."
He disclosed that Major Groups and Stakeholders (MGS) are invited to contribute to the development of Global Thematic Report on Healthy Planet and Healthy People through a planned E-discussion as well as during the multi-stakeholder and regional consultative meetings on the way to UNEA2. Of particular interest to MGS will be the planned adoption of the draft Stakeholder Engagement Policy during UNEA-2, Mr Akpan added.