The Coalition Climat 21 and all the organisations that are part of it have expressed solidarity with the victims of the 12 November in Beirut and those of 13 November in Paris, as well as their families and loved ones.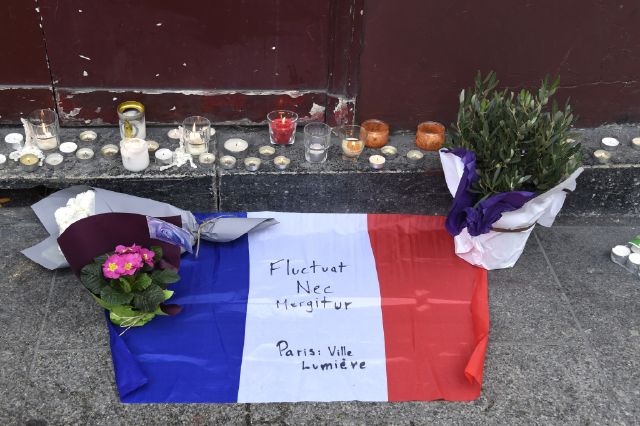 In a statement, the body declared: "The world we have always defended is not the one we saw on that night. The world that we defend is one of peace, justice, the fight against inequality and climate change.
"Our struggle for climate justice will not stop. We have a duty to stand up and continue to fight for a just and livable planet for all. We will continue to mobilise to build a world free of wars, and atrocities, and the ravages of the climate crisis. We will continue to bring solutions and alternatives to fight against climate change.
"While taking into account the exceptional circumstances, we believe that COP21 cannot take place without the participation or without the mobilisations of civil society in France. Thus, we will implement all our efforts to hold all the mobilisations currently planned. In consultation with the authorities, we will continue to ensure the security of all participants is guaranteed.
"It's important to remember that this mobilisation will be global: hundreds of thousands of people will mobilise during the two weeks of negotiations of the COP21 and representatives from countries the world over will be present in Paris. The whole world is concerned and we will not ignore these issues."
Alice Jay, Campaign Director, Avaaz, said: "After the horrific attacks in Paris on Friday, the coalition organising the Global Climate March met on Monday to discuss our next steps. We reaffirmed our commitment to doing all we can to ensure that Paris will join cities around the world in hosting a safe, inspiring and open march on November 29th, and will be discussing possibilities with the authorities over the coming days."
Nicolas Haeringer, France Campaigner for 350.org, said: "The tragedy in Paris has only strengthened our resolve. This movement for climate justice has always also been a movement for peace–a way for people around the world to come together, no matter their background or religion, and fight to protect our common home.
"Over the coming days, we'll continue to discuss with the French authorities how we can move forward with the March, plans for December 12th, and other demonstrations. We fully share their concerns about public safety–just as we fully oppose any unnecessary crackdowns on civil liberties and minority populations.
"We can think of few better responses to violence and terror than this movement's push for peace and hope. No matter the final plans for the march in Paris, we urge people to join other Global Climate Marches around the world to show their solidarity and support–there couldn't be a more important time to push for climate justice, and the peace it can help bring."