In line with the Paris Agreement on Climate Change signed in 2015 by 195 countries, Nigeria has inaugurated a set of steps aimed at reducing its carbon emissions and conforming with the global pact.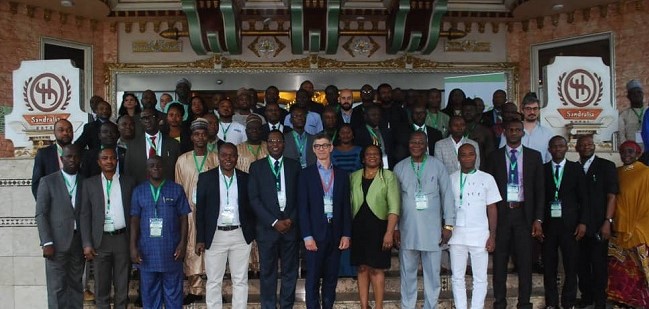 At an inception workshop held in Abuja on Tuesday, August 27, 2019, the nation launched its long-term low emissions development strategy (LT-LEDS). A first step in the elaboration of the strategy, the forum brought together Ministries, Departments and Agencies (MDAs); sub-national governments; private sector players; civil society; as well as donors.
The event was co-hosted by the Department of Climate Change of the Federal Ministry of Environment, with the support of the 2050 Pathways Platform, a multi-stakeholder initiative which gathers countries, sub-nationals, bilateral and philanthropic donors as well as think-tanks, with an interest in developing and sharing information on LT-LEDS.
Indeed, Nigeria appears to be working against time as the Paris Agreement's decision text "invites" Parties to communicate their long-term low-emissions sustainable development strategies (LT-LEDS or 'long-term strategies') by 2020.
On the other benefits of the initiative, Director, Department of Climate Change of the Federal Ministry of Environment, Dr Peter Tarfa, said: "Developing a long-term strategy could help Nigeria to revise its climate policy to an ambitious policy that fully reflects and integrates its long-term socio-economic objectives and provide guidance on required near-term policy and investment implications. Nigeria has already committed to climate action through its Nationally Determined Contributions (NDCs) which includes an unconditional commitment to reduce emissions by 20% below baseline by 2030. This NDC was submitted to the UNFCCC in the context of other government programmes aimed at fostering a more sustainable development of the Nigerian economy."
He pointed out that, unlike NDCs, LT-LEDS are not subject to any particular guidelines agreed by Parties.
"As an 'invitation' to Parties, it is also not subject to specific reporting obligation or format under the Paris Agreement. In fact, long-term strategies are an opportunity for countries to look 'inward' at their long-term development objectives (social, economic) and to elaborate a climate plan coherent with their commitment to the Paris Agreement and these domestic priorities," he added.
Besides messages from the World Bank and United Nations Development Programme (UNDP) country representatives and presentation by Dr Tarfa, the workshop also featured appearances by Richard Baron, Executive Director, 2050 Pathways Platform (who spoke on "Developing a long-term low-greenhouse gas emission development strategy") and Prof. Chukwumerije Okereke of the International Centre for Climate Change and Development. Alex Ekwueme Federal University Ndufu-Alike, Ikwo, Ebonyi State ("Deep Decarbonisation Pathways Initiative, France. Framing global climate action: latest scientific results from the Intergovernmental Panel on Climate Change").
A session chaired by Prof. Emmanuel Oladipo of the University of Lagos, Akoka, explored development priorities for Nigeria, and how they can help frame the reflections over the country's long-term climate policy objectives.
It likewise explored resilience to climate impacts and presented an opportunity for federal ministries such as Budget and National Planning; Agriculture and Rural Development; Power, Works and Housing; and Petroleum Resources/Nigeria National Petroleum Corporation to indicate what near-term policy priorities are.
While business representatives, civil society organisations, sub-national government representatives and development banks expressed views on shaping a long-term low-emission development strategy for Nigeria, multilateral and bilateral donors like African Development Bank, World Bank, German Embassy, French Development Agency, UNDP, UNIDO, JICA, CIDA, FAO and European Union presented perspectives on the possible role of a long-term climate policy vision for the nation.