The Canadian city of Ottawa on Wednesday, July 6, 2022, passed its motion to endorse the Fossil Fuel Non-Proliferation Treaty, a global initiative that aims to address the source of 86% of CO2 emissions that cause climate change: fossil fuels.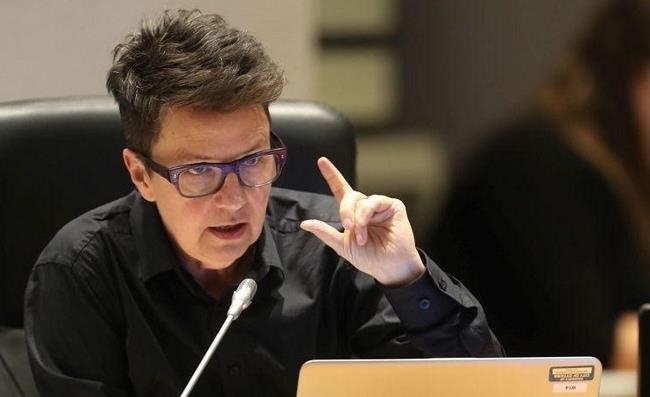 The Canadian capital is the 12th municipality in the nation to endorse the Treaty, apparently underscoring the stark contrast between local action on fossil fuels while Provincial and Federal governments are still subsiding and approving expansion of oil and gas.
Councillor Catherine McKenney, who put forward the motion, said: "By signing the Fossil Fuel Non-Proliferation Treaty, Ottawa will join dozens of cities around the world making the commitment to move away from fossil fuel extraction and towards a just transition. Endorsing the treaty sends a strong message that our city is serious about climate action, and we remain committed to reducing our city-wide GHG emissions through Energy Evolution.
"Cities across the world are already feeling the effects of climate change, with Ottawa experiencing more frequent and significant flooding, hotter summers, and increased major storm events. Now is the time to reaffirm our commitment to move away from GHGs and transition to renewable energy."
A 2020 study commissioned by the city showed that climate change will cause Ottawa's seasons to shift noticeably, with shorter winters, less snow and a heightened risk of extreme weather including tornadoes. This would put huge pressure on everything from emergency services to the foundations of buildings.
Although the science is clear that fossil fuels are the main driver of the climate crisis, the Canadian government recently approved a $12 billion offshore oil project to drill an estimated 300 million barrels of light crude oil in the Atlantic Ocean. This adds to the country's ongoing and contradictory rhetoric on climate leadership such as looking to increase their price on carbon but also providing approximately $17 billion in public finance to three fossil fuel pipelines between 2018 and 2020.
Tzeporah Berman, Chair for the Fossil Fuel Non-Proliferation Treaty Initiative and Stand.earth International Programme Director, said: "By endorsing the Fossil Fuel Non-Proliferation Treaty, the City of Ottawa is taking responsibility for moving beyond fossil fuels and prioritising the protection of people and planet. The shift away from fossil fuels is accelerating, but not fast enough yet. Emissions from oil and gas production are Canada's largest and fastest growing source of emissions, and the primary reason we cannot meet our Paris commitments.
"We need countries, not least our own federal government, to align policies with climate science and fulfil the mandate of being a true climate leader by urging a just transition that sees a stop to the expansion of the fossil fuel industry and a phase out of existing projects."
Dr. Marianne Ariganello, an organiser for For Our Kids Ottawa/Gatineau, said: "Today is a hopeful day. Ottawa parents advocated strongly to their elected officials to endorse this treaty and our councillors listened and acted. Having Ottawa agree to endorse the treaty and to push the Ontario government to accept this treaty is something we can happily share with our children as a success – advocacy works, it influences systemic change and action, our children do not need to feel they are fighting this climate battle alone, adults are standing up and taking action."
Ottawa joins over 50 municipalities across the globe calling for a phase out of fossil fuel production. These include Barcelona, Los Angeles, London and Paris in addition to 10 other Canadian cities across British Columbia and Ontario.
The expansion of fossil fuels continues unchecked as there is currently no international mechanism to manage a fair and fast transition away from coal, oil and gas. The Paris Agreement does not even mention the substances once and in the five years since it was signed, the fossil fuel industry has continued to expand significantly.
The proposed Fossil Fuel Non-Proliferation Treaty is critically needed as a complement to the Paris Agreement, to facilitate the international cooperation required to manage a fair and fast global transition away from coal, oil and gas.
The campaign for a Fossil Fuel Non-Proliferation Treaty was inspired by treaties that addressed the threats of nuclear weapons, landmines and other dangerous substances. Over the past year the campaign has been supported by 101 Nobel Laureates, 2,600 academics, 31 parliamentarians, hundreds of prominent youth leaders, a growing group of faith leaders and more than 1,300 civil society organisations, including Climate Action Network Canada, David Suzuki Foundation, Citizens Climate Lobby Canada, Climate Strike Canada, Environmental Defence Canada, Fridays for Future Canada and International Physicians for the Prevention of Nuclear War Canada.