Vice President Yemi Osinbajo on Tuesday, June 5, 2018 requested foreign consumer goods giants operating in the country to maintain their global recycling policy in the country to eliminate indiscriminate disposal of plastics.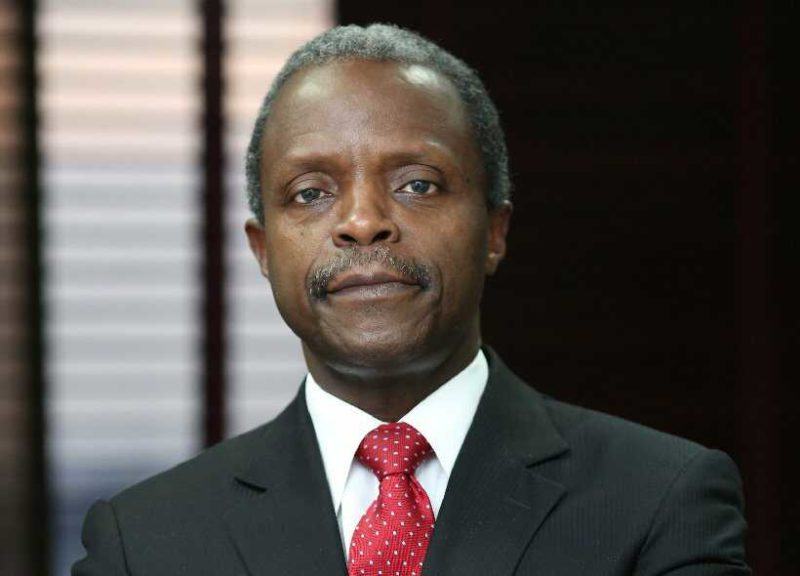 The Vice President gave the advice during the 2018 World Environment Day with the theme: "Beat Plastic Pollution" in Abuja.
Osinbajo said Coca Cola had committed to collecting and recycling the equivalent of all drink containers and chips every year, amounting to about 110 billion plastic bottles, while other consumer goods giants had begun to utilise more recycled plastics.
"We expect that the consumer giants will make and fulfil the same pledges in Nigeria and also partner governments including states and local governments to ensure that we maintain a critical balance between economic growth and a safe and liveable environment.
"It is my view that for controlling the proliferation of plastic sachets, we must go back to the major producers of fast foods and goods to put in place recycling programmes that could effectively ensure that while we seek environmentally friendly options for packaging, we are keeping the environment  as free of plastics as possible.''
The vice president noted that the country was in a good position to lead Africa and the rest of the world in beating plastic pollution.
He added that there was no need to reinvent the wheel as there were effective initiatives being considered in policy formulation.
According to him, aside from the responsibilities of government, there are also corporate and individual responsibilities.
"We can beat the plastics pollution, we can beat this epidemic but certainly will achieve our objectives much faster if all work together,'' he said.
He said that the reflection of the day was on what to do with plastic pollution which had become an environmental epidemic created daily and relentlessly by the consumption habits that favour the one-off use of plastics, plastic bags and bottles, sweet wrappers and toys.
He said that scientists had said that such plastics would take between 500 years and 1,000 years to degrade, noting that much of un-recycled plastics were in excess of  4.5 billion tonnes and a lot ended up in the oceans.
He noted that salt and sunlight broke down such plastics into micro plastics eaten by fishes and other marine creatures which could be consumed by humans.
Osinbajo said that the cost to fisheries, tourism and biodiversity was much and that government had tried to remain ahead in planning, policy and reform.
"The Ministry of Environment in collaboration with stakeholders has developed a national strategy for the phasing out of non-biodegradable plastics.
"The ministry is also developing a national plastic waste recycling programme involving the establishment of waste recycling plants across the country in partnership with state governments.
"A total of eight plants have already been completed and handed over to the states while 18 others are at various stages of completion,'' he said.
Osinbajo added that the Federal Government was partnering state governments to establish waste recycling plant under the community-based waste management programme in the ministry.
He explained that two of such plants were completed in Ilorin, Kwara, one in Lokoja, Kogi, while one was ongoing in Karu, Nasarawa, adding that two privately run programmes also existed in Gombe and Kano states respectively.
The vice president also highlighted the marketing options for cheap packaging of foods and drinks where consumers were relatively poor.
"The micro-marketing methods of fast moving consumer goods such as drinking water in sachets and the retailing of detergents, sugar and milk in sachets have been an effective means of selling these foods and beverages in affordable potions to millions of consumers.
"Sale of items in cellophane bags may be easier to deal with; Uganda, Kenya and Bangladesh amongst others have banned the use of cellophane bags with considerable success,'' he noted.
By Donald Ugwu