Managing Director/Chief Executive Officer (MD/CEO) of Lagos State Wastes Management Authority (LAWMA), Ola Oresanya, shares on issues related to waste management, PSP operators, waste-to-wealth initiative, among others.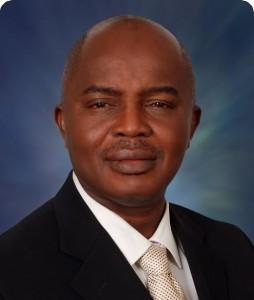 Kindly give an insight on waste collection, management, and disposal in Lagos
In the last five to six years, we have increased the impetus when it comes to waste management in the state vis-à-vis transportation. In the last three years the authority has acquired many trucks, while the PSP initiative is also progressing. In a nutshell, in the last five years, we have acquired more than 500 trucks to drive our initiative and, by so doing, i can say without mincing words that we have done so much in the area of waste collection, management and disposal. Therefore,I can confidently say we are on track as far as our mandate is concerned. However, one is not unmindful of the fact that the issue of population poses serious challenge to our mandate. The state is moving to about 20 million people and this translates to about 10,000 metric tones of waste on a daily basis and this is very challenging. You will also agree with me that, in the last three years or so, Lagos has become very clean in respect of treatment of solid waste and rapid transformation of the environment at large.
How would you go about ensuring that Lagos is clean?
The media is one of the major assessors of the job that we are doing at LAWMA. Presently, we have different departments that take care of the issue of waste. Let me quickly mention here that, at LAWMA, we have a unit that handles the issue of marine waste that entails the collecting waste from the off-shore and at the same time from the foreshore of our lagoons. We equally intend to, in line with the mandate of His Excellency Governor Babatunde Raji Fashola that Lagos should be clean at all times, work towards ensuring that we keep faith with this mandate.
Tell us more about marine waste collection.
It is still very novel, just about two years that we commenced this marine waste operation and it has added value not only to the neighbourhood because it has actually reduced the pollution of the environment, clean water at the same time, we have good fish breeding on our waters now due to less pollutions and pollutants.
Let us take a look at the activities of the PSP operators. They seem to function more effectively in the urban centres. You hardly see them in the areas like Alakuko, Ijaiye, Ahmadiyyah, Agbado, among other places, yet they bring outrageous billings. What are you doing to ensure that their activities are felt in places aforementioned?
Apart from the economic down turn, the PSP operators have to make do with what they have. They are in business to break even and, also, to make profit. Therefore, the residents too should be ready to pay for their services. It must be stated that these payments must be predicated on the provision of good services. But be that as it may, the government is trying to encourage them by providing extra vehicles for them as a way of assistance in order to make them perform optimally. Let me mention here that a major challenge to the PSP operators is the issue of bad roads in the hinterland. Most of the in-roads pose challenges to the PSP operators especially during the rainy seasons. But the authority is encouraging them by asking them to procure smaller trucks that can navigate these inner roads, even as the government is in the process of acquiring smaller trucks for them in order to access most of these corridors. In not too distant future, the PSP operators would be able to reach all the nooks and crannies of the state.
How do you intend to check the excesses of some of the PSP operators?
There are a lot of sanctions that we have put in place for such people. For instance if we discover that an operator in a particular ward is not performing, we severe the ward into two and bring in another efficient operator. In other words, we reduce the coverage of that PSP operator, when we find out that he is not ready to improve on his services, we replace with another operator. We call it 'cut and paste'. But this is usually a last resort because we don't want them to lose the franchise but after about three or four warnings, we take the last option, which is replacement. But let me sound it loud and clear here that most of the PSP operators under our scheme have, so far, ensrihned best practices in the discharge of their duties. This development is not unconnected with the stiff conditions that we have put in place before giving franchise to an intending PSP operator.
Do you have any case of an operator that has gone through this severe sanction?
We have that but I don't have the record at my disposal now but certainly we do have instances of PSP operators that have been given the highest form of sanction. But giving them the highest sanction or otherwise should not be the main thrust of our dealings with them but to strive towards making them conform to our standards.
How does an aggrieved subscriber vent his feelings whenever he or she is shortchanged by these under-performing PSP operators?
Journalists should assist the authority in disseminating the activities of LAWMA. If you notice any of these shortcomings, please don't hesitate to call any of our toll-free lines like 5577 and I can assure you that we shall not fail to respond to your complaints. It is equally important to note that there is an advocacy unit that is mandated to go on a sensitisation programme. This is with a view to admonishing Lagosians of the need to patronise the PSP operators and also to let them know their rights in respect waste collection and payments.
How do you take the welfare of your sweepers into consideration, since they are exposed to danger every day in the course of their duty?
Lagos roads are usually very busy. Becuase of this development, we have engaged in series of workshops for our road sweepers with a view to knowing about road ethics and at the same time safety. In this case, we invite subject matter experts as facilitators such as the Federal Road Safety Corps (FRSC), LASTMA, the Police and the NURTW among other stakeholders in the road sector. We even invite the okada riders in order to ensure that everybody is carried along on the issue of safety. Apart from all these, we also provide 'C' caution and wide spikes to protect them from danger on the road. We also inculcate in them the idea of placing the 'C' caution at a distance so that any motorist approaching would have seen the sign from afar. They are also indulged to face the traffic while sweeping because, in the past, most of them had been knocked down by careless drivers while sweeping backing the traffic. In addition to the issue of safety, we also take the issue of their health very seriously by providing for them a registered a clinic with an in-house doctor. Here, they are exposed to periodic medical checks for the purpose of ascertaining that they are in good and perfect health at all times.
What informed this idea of employing physically-challenged persons as staff, especially on some of the pedestrian bridges?
It is our own little way of assisting them and also to encourage them that it is not their own making that they are physically-chllenged. When you get to Charity bus stop, Ikeja Along bus stop, Oshodi, Onipanu bus stop, you find them sweeping these bridges. An interesting part of the whole concept is that these people are customized, they are branded as well, that is, they are always in LAWMA outfit consisting a fez cap, pull-over and reflective jacket. This is a sot of poverty alleviation.