The Kaduna-based Teku Farm, in conjunction with African Climate Reporters, has embarked on a one million tree planting campaign in both rural and urban areas to protect the environment against all forms of ecological related issues.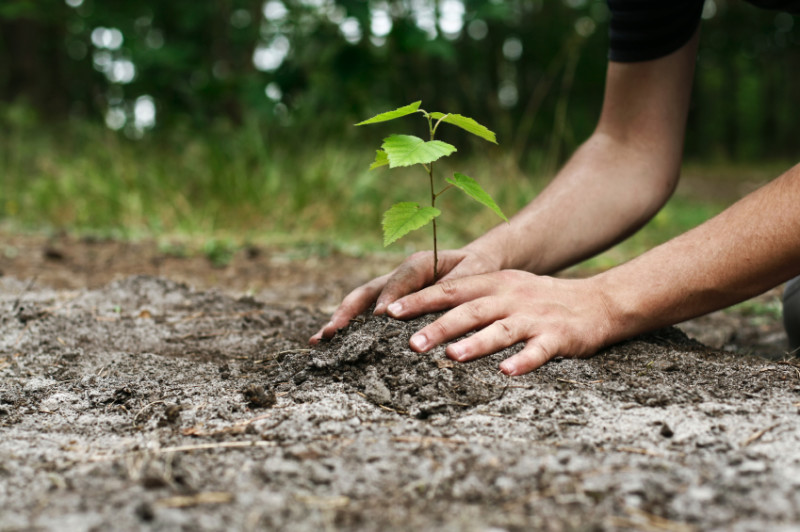 Ibrahim Salisu, General Manager of Teku Farm, made this known on Monday, July 6, 2020 at the launch of the campaign in Kaduna.
According to him, tree planting is the only way out to reduce the burden associated with environmental degradation disturbing communities.
He said the aim of the campaign was to educate more people on the importance of tree planting in their communities to discourage cutting down of trees in the forest.
"Trees control climate by moderating the effects of the sun, rain and wind; leafs absorb and filter sun radiant energy, keeping the environment cool."
"Every year, millions of trees were being cut down for both domestic and industrial consumption without replacing them with new ones.''
He said humans are faced with the ill effects of environmental degradation, which include hazardous smoke released from factories, automobiles and other forms of air pollution from dump sites.
He said that charcoal business and commercial firewood sellers have contributed immensely toward turning "some of our forestry to deserts''.
Salisu said planting billions of trees across the world had been one of the biggest and cheapest ways of taking carbon dioxide out of the atmosphere.
"Plants help to reduce the amount of carbon dioxide in the air and significantly decrease the presence of toxic gases like methane which can only be achieved through planned reforestation efforts to reduce the effects of global warming."
He said that planting trees in cities reduces sunlight rays and heat effect caused by pavements and commercial buildings.
The general manager said every year during international environment and desertification days, his organisation usually distributed large number of trees free to citizens and organisations.
He commended civil society organisations, and  volunteer environmental experts for creating awareness in spite of the coronavirus pandemic on tree planting.
Mohammed Zakariyya, the Director, African Climate Reporters, said the campaign was aimed at creating more public awareness through all the means of communication including house-to-house campaign.
Zakariyya, who is an environmental expert, said: "We are standing at the threshold of an imminent crisis with rapid climate change, global warming and greenhouse effect.''
"The earth is gradually losing its biodiversity as more animals are forced out of their natural habitat and the only way to check these adverse effects is reforestation to fight global warming.''
He called on governments and private organisations to plant more trees as a matter of necessity to restore the country's damaged forests.
By Ezra Musa