The Amos Oluwafemi Olomola Memorial Foundation, in commemoration of two years of the passing of Dr Femi Olomola, has inducted an annual award at the Government Technical College Lagos, Agidingbi-Ikeja, Lagos, for the best Tech 3 student in Graphic Design.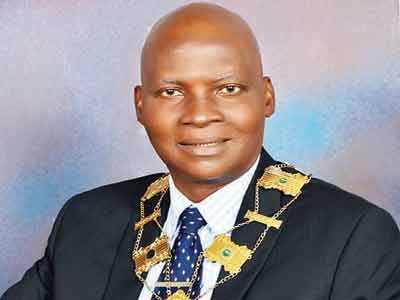 Similarly, the Foundation is in the process of establishing a skills acquisition centre in Ilesha, Osun State (Femi Olomola's hometown), aimed at alleviating poverty particularly among vulnerable groups such as women, widows and youth. The centre will focus on the acquisition of skills such as fashion design, confectionery and sugar craft, event decorations, and design appreciation.
The centre at Ilesha likewise incorporates an expansive hall that some Non-Governmental Organisations like the National Council of Women Society, International Association of Lions Clubs and Rotary Club will regularly hold their meetings and carry out some of their activities at no cost.
Lady Kunbi Olomola, Olomola's widow, said the skill acquisition centre was informed by the need to address challenges faced by the underprivileged, and to assist widows both in line with the compassionate mien of the late Dr Olomola.
Lady Kunbi, a graphic artist and Head of Miscellaneous Department at the Government Technical College, disclosed that the newly inducted award was aimed as complementing a set of computer graphics equipment donated to the institution last year (May 31, 2017) to commemorate the one year remembrance of Dr Femi Olomola's demise. The equipment donated includes 10 computers, one air-conditioning unit, as well as refurbishing of the Studio.
She said: "The commemoration is to actualise his (Femi Olomola's) dream and uphold his legacy. The Foundation embarked on this project to partner with the Lagos State Government on the provision of qualitative and meaningful education, thereby adding value to learning and strengthening skills acquisition in the Graphic Arts Section of the Government technical College."
According to her, Dr Olomola had several years ago commenced refurbishing the Computer Graphic Studio and was called to glory along the line.
Besides gifting numerous medical drugs to the Hospital where he was treated at Ogba in Lagos, the Olomola Foundation also donated two wheelchairs and a physiotherapy walker to the Department of Nephrology, Obafemi Awolowo University, Ile-Ife, Osun State.
Dr Olomola, aged 65, passed on in Lagos on May 31, 2016 after a brief illness. He was a town planner of repute in private practice and, until his death, Olomola was the President of the Nigerian Institute of Town Planners (NITP). He was a friendly, generous, cheerful and kind man. He was a good motivator, a man of integrity and embodiment of peace. He is greatly missed and the family prays he continues to rest peacefully in the blossom of our Lord God Almighty.