Criticisms have trailed the inclusion of the Cross River State Security Adviser, Mr. Jude Ngaji, as a member of the judicial commission of inquiry constituted to investigate the genesis of the Boki oil palm estate crisis that resulted in loss of lives and property, and left several people traumatised.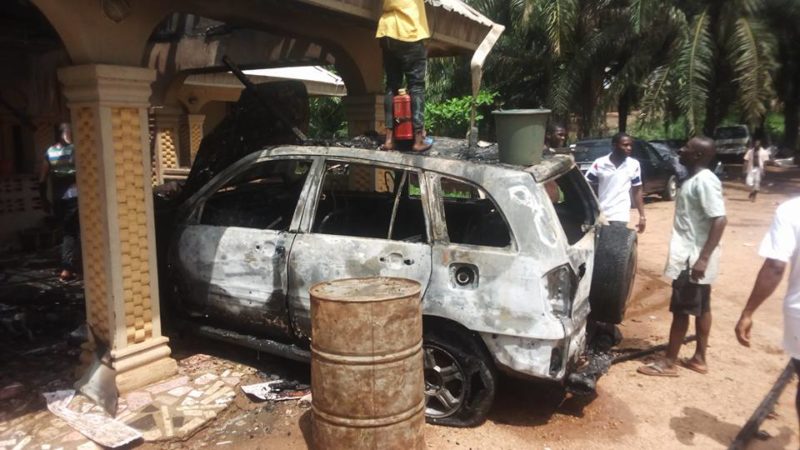 A circular issued on Wednesday May 2, 2018 by Mr. Christian Ita, the Chief Press Secretary to Governor Benedict Ayade, listed Mr. Ngaji as part of the six-man team expected to be chaired by Justice M. Eneji.
Other members of the committee include Justice Edem Ekefre, former Attorney General and Commissioner of Justice, Mr. Attah Ochinke, Pastor Sam Inyang and Dr. Mercy Akpama.
The choice of the State Security Adviser (SSA) as affiliate of the group has raised questions on the integrity of such a high level and sensitive panel to effectively carry out its responsibilities and deliver on her mandate.
Human rights lawyer, Dr. Joseph Odok, in a statement released shortly after the names were made public, expressed concern over the personality of the SSA and urged the governor to immediately replace him with someone that has a higher pedigree and undeniable character.
"The distrust around Mr. Ngaji is also not unconnected with perceived compromise and refusal to act in some critical moments in the days of Boki crisis especially when his services were mostly needed," Dr. Odok said.
He argued that Mr. Ngaji's lack of security experience is evidence in the poor management and escalation of the feud which has empowered a certain group over others to unleash mayhem on innocent and law abiding citizens in the state.
"Most times he basically refused to intervene, he allowed our people to die, or allowed a particular group of miscreants kill our people," he lamented.
Rather than the option of the SSA as element of the commission, the rights campaigner advised Governor Ayade to expand his horizon and search for a more capable security expert to help decipher the ongoing chaos in Boki.
The document issued by the spokesman to the governor highlighted that the current management committee of the contentious oil palm estate has been dissolved.
It also added that the Nigerian Army has taken over full control of the oil palm estate to douse the renewed hostility as well as restore law and order in the affected communities.
By Etta Michael Bisong, Abuja