The Ogun State Housing Corporation has warned members of the public to desist from unauthorised buying and selling of its landed properties or putting up buildings on any of its estates without approval.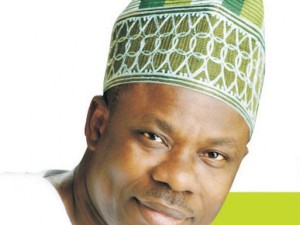 The Public Relations Officer (PRO) of the Corporation, Mr Akindipupo Enilolobo, who gave the note of warning, said that the development became necessary to put an end to the increasing cases of encroachment on its estates and lands across the state, saying that the Corporation would not hesitate to use maximum force which may lead to demolition to reclaim its land.
Enilolobo, therefore, enjoined the public to be careful when buying landed properties on any of the Corporation's estates to avoid loss of money invested in acquiring such properties.
"The rate at which some unscrupulous individuals enter into government-owned lands and estates and sell the plots on such lands to unsuspecting members of the public under the cover that the land has been released to the community by one administration or the other, has become very worrisome for the authorities of the Corporation. Most of such claims which are not verifiable or gazetted are used to deceive people who themselves are looking for cheap plots for development of residential homes and business," he said.
Enilolobo explained that most of such plots that were sold illegally were already allocated to some clients of the Corporation, only for them to get to their plots and find a building on them. He emphasised that the Corporation would have no choice than to demolish such illegal structures to reclaim the plots for the original allottees.
He maintained that the Corporation would neither do ratification nor compensate anyone for losses incurred in any illegal transaction involving lands and properties of the Housing Corporation, as usually promised by unauthorised sellers to illegal buyers that government would effect ratification.