A top U.S. diplomat has said that America will no longer deliver money to help poor countries deal with the impacts of climate change.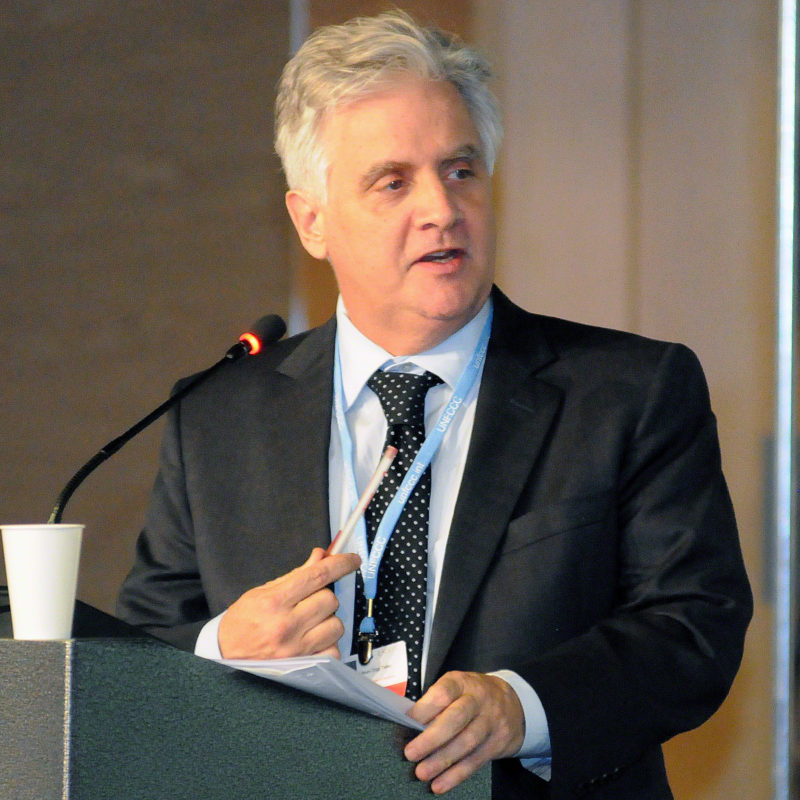 The decision is no surprise domestically. Republicans have long made clear that the Green Climate Fund (GCF) won't see another dime of U.S. money under the Trump administration. But the comments of U.S. Deputy Special Envoy for Climate Change, Trigg Talley, to U.N. delegates meeting in Bonn, Germany, were the first time leaders from other nations heard the news directly.
"I didn't prepare for that," Talley told the negotiator from India who asked the United States to clarify its position on climate funding.
"We will not be giving our Green Climate Fund contribution this year. At least, that's the plan. And I think the administration has been pretty clear about that," he said.
Talley, a career State Department diplomat who is leading a delegation of just seven U.S. negotiators to the midyear talks, made clear in other ways this week how dramatically America's positions on climate change have evolved.
In answering questions from nations about promises that the United States made several years ago to cut emissions about 17 percent below 2005 levels by 2020, he noted that the Trump administration has not yet taken a position on whether to keep that pledge, much less stick with the targets under the newer Paris Agreement climate accord.
"The administration will not take actions that are contrary to the overarching focus on competitiveness and economic growth," Talley said.
He flatly told a delegate from Brazil who asked whether the United States might use market mechanisms to address emissions that there are "absolutely no plans" to do so. He sidestepped a question from an E.U. negotiator who noted the U.S. economy has grown despite dropping emissions levels and wanted to know how that might continue in the future.
Talley also did not comment on the future of the Paris Agreement. The Trump administration has been wrestling with whether to pull out of the global agreement, to which nearly 200 nations have pledged emissions cuts.
"The administration has not yet developed a formal policy on climate change, and that includes both domestic and international climate change issues," he said.
Advocacy groups slammed the U.S. presentation.
"Even without any formal withdrawal by President Trump it is clear the US administration is moving in a different direction from the rest of the world," Christian Aid's international climate lead, Mohamed Adow, said in a statement.
"These plans suggest that America doesn't fully grasp the gravity of the situation that we face regarding climate change nor the responsibility it holds as the world's biggest historic polluter," he said.
Other countries gave presentations about their emissions plans, but delegates packed the room as the United States took the floor.
"High noon," the coordinator leading the session noted. "Time for the U.S."
By Lisa Friedman, E&E News