The Nigerian Meteorological Agency (NiMet) has advised air travelers, road users and the public to exercise caution in their operations to avoid negative effect of the current adverse weather condition.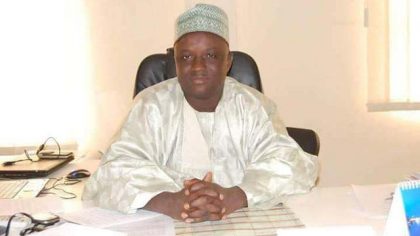 NiMet's Weather Alert on Wednesday, December 27, 2017 in Abuja, said the prevailing dust hazy weather would lead to flight delays and cancellations, and urged travelers to always show understanding with the airlines.
It, however, advised road users to avoid over-speeding especially during the early morning period when horizontal visibility is most impaired.
"The expected reduction in visibility due to harmattan dust haze will cause cancellation and delay of flights; this is for the safety of air travelers.
"Thick dust (visibility less than 1000m) is observed over Kano, Potiskum, Gombe, Nguru, Bida, Enugu, Asaba, Uyo, Jos, Minna, Ibadan, Lagos, and Port Harcourt.
"Most parts of the northern cities such as Katsina, Maiduguri, Kano, Gusau, Damaturu, Nguru, Bauchi and Zaria are expected to experience a slight improvement in the horizontal visibilities to 1000m-3000m in the next 24 hours.
"However the visibility over the north western parts especially Sokoto and Yelwa are expected to remain poor; less than 1000m," NiMet predicted.
The agency further disclosed that a reduction in visibility was expected over parts of the central cities such as Abuja, Bida, Lafia, Jos, Makurdi and Lokoja.
It added that the reduction in the visibility would be in thick dust haze condition with visibilities around 1000m or less in the next 12 hours or less.
NiMet further predicted that the southern cities including Owerri, Enugu, Asaba, Ibadan, Lagos, Akure, Owerri and Port Harcourt were expected to remain under the influence of thick dust haze in the next 24 hours.
The News Agency of Nigeria (NAN) reports that a number of flights had be delayed or cancelled across the country due to the adverse weather situation. (NAN)
According to the agency, the harmarttan dust haze has its attendant health implications.
It advised those that were allergic to dust to take necessary precautions and take their medications to alleviate its effect on their health.
By Sumaila Ogbaje