An ecologist, Mr Abdullahi Aremu, on Monday, February 12, 2018 urged Nigerians to desist from throwing waste or chemicals into water channels to aid the government's efforts to check water pollution.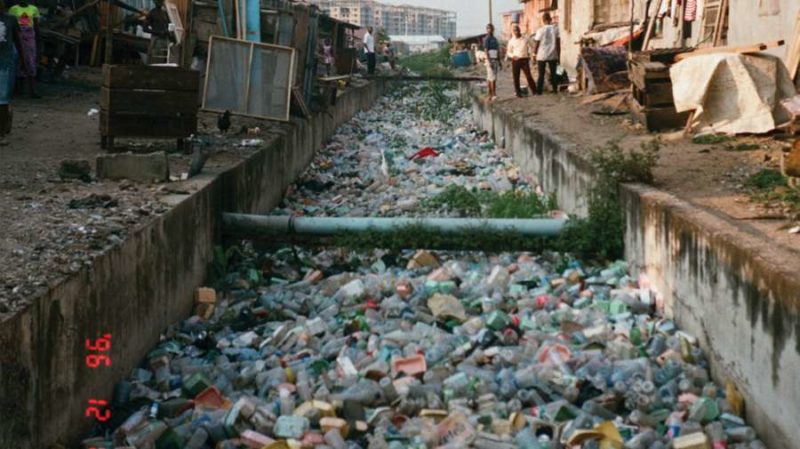 Aremu, who is the Director-General, Advocacy for Environmental and Sanitation Integrity, an NGO, gave the advice in an interview with News Agency of Nigeria (NAN) in Abuja.
"If we do our part by not throwing trash or chemicals into our water channels and drains, we can contribute to the improvement of aquatic life and our health in general," he said.
The ecologist said that water covered over 70 per cent of the earth's surface and made up over 60 per cent of the human body.
Aremu noted that the accumulation of solid waste and sediments in streams and rivers were part of the factors that caused water pollution and flooding across the country.
"Human litter such as plastic bags and six-pack rings can get aquatic animals caught or killed by suffocation.
"Industrial chemicals and agricultural pesticides that end up in aquatic environments can accumulate in fishes which are later eaten by humans.
"Fishes, which are poisoned by certain metals, can be consumed by humans. Mercury is particularly poisonous to small children and women," he said.
Aremu said that mercury had been found to interfere with the development of the nervous system in foetuses and young children.
He stressed that water pollution affected marine ecosystems, wildlife health and human well-being.
"The panacea to the menace of water pollution is to make changes in our daily habits and pay more attention to the types of products we consume," he said.
By Deji Abdulwahab