Nigeria's iron and steel industry is experiencing an awakening, and the new steel plant in Kaduna State said to be worth $1 billion signals better days for the nation.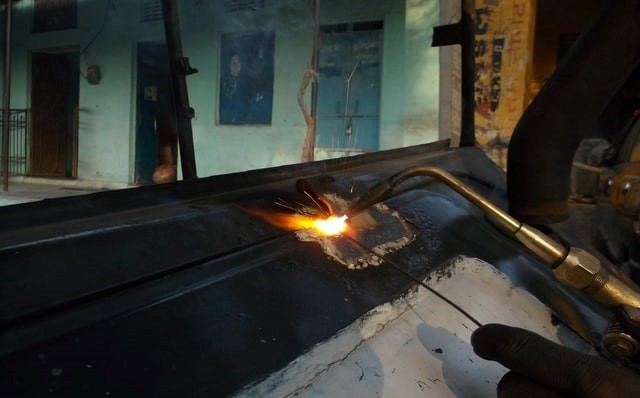 In the '80s, the Nigerian metal industry was expected to produce 1.3 million tonnes of steel per annum for its first phase, but the steel and iron complex under the Ajaokuta Steel Project did not become fully functional, effectively crushing the dreams of the industry's proponents.
As the Nigerian government pursues its old goals of becoming a steel supplier, the country is also experiencing a different kind of awakening – a love for the environment and the clamour for eco-friendly products. Manufacturers have heeded this call, and more companies in the country are now producing steel drums with a lower carbon footprint, while others are working on improving the technology they use to reduce their environmental impact.
Eco-Friendly Production
Sustainable metal manufacturing in Nigeria is inspired by the steel industry, with the sector being at the forefront of a green economy at an international level. According to the World Steel Association, sustainable development will help meet the needs of this generation without sacrificing those of the one that follows it. The Nigerian government now has a kinder and gentler perspective when it comes to the environment.
On January 5, 2021, Nigerian Foreign Affairs Minister, Geoffrey Onyeama, met with China's Minister of Foreign Affairs to discuss the economic partnership between the two nations. It was agreed by both parties that there will be cooperation in terms of Nigeria's green economy.
This, according to Foreign Affairs officials in Nigeria, is a vital step to ensure sustainable development in the country, and by extension, ensure that future steel, iron, and other metal production does not negatively affect the environment. Advancements include the use of environmentally conscious mining techniques, modern and energy-efficient equipment, and environmental support through the planting of trees and foliage. Greening mining experts from MIT also recommend a total clean-up of mines that have been shut down and policing illegal and unregulated mines.
A Kinder Nigeria
The country's kinder and forward-looking policies also include workplace safety for everyone in the steel and iron industry, as well as in other industries. In the year 2018, a Nigerian delegation visited the Occupational Safety and Health Administration in the United States to discuss safety enforcement policies that can be applied to the country. It is now imperative for all industries to have metal identification tags or nameplates placed on machinery, not only to protect the equipment, but also to safeguard those who come near it.
Safety warnings made out of metal are also highly recommended for every workplace in Nigeria to ensure that workers and the public are fully informed. Safety protocols are particularly important in the steel and iron industry, as mines and production areas can be dangerous spaces.
Nigeria is doing all it can to pursue sustainable economic development. This on its own is sure to bring a brighter and more sustainable future.
By Cassandra Ally