The Founder of GreenAid Africa, Dr Tabi Joda, has advised Nigerian leaders to address climate change issues which are threatening the wellbeing of the citizens.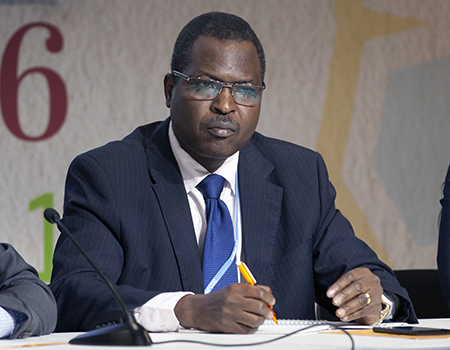 He gave the advice at a one-day sensitisation programme on "The Role of Persons with Disability in the Fight against Climate Change in Nigeria'' in Kaduna on Tuesday, May 15, 2018.
Joda noted that Nigerian leaders had, for a long time, been participating in roundtable discussions on climate change but they had yet to initiate any pragmatic strategy to tackle climate change issues.
The ecologist said that, since 2012, Nigeria started experiencing devastating disasters such as floods, fire outbreaks and landslides.
"These incidents have amplified the urgency in understanding that we are living in danger; a danger posed by climate change and we need to understand that there are problems right in front of us.
"The media call the incidents natural disasters but I insist that no disaster is natural.
"If the disasters are natural, that means something is driving them – human activities. And so, what are those human activities driving these disasters?" he asked.
He bemoaned the dearth of policy frameworks to tackle climate-driven disasters.
"We are quick to plunder our forests, causing lots of deforestation which result in desertification and land degradation; fuelling erosion and affecting our agricultural production systems.
"The vast open degraded lands are creating new weather variability, leading to uncertain weather conditions which are creating windstorms, destroying homes and communities.
"This also drives excessive weather activities, causing flooding, earthquakes and different kinds of disasters that threaten human existence.
"If we look around our communities, there are streets without gutters; even the streets with gutters are inundated with plastic bottles and bags.
"When rain falls, the waterways are all full and cannot channel water straight into the lowlands, thereby causing flood in homes.
"And you say these disasters are natural?  No, they are not,'' he added.
Joda called on persons with disability to start advocacy campaign on climate change, stressing that they were part of those who suffered most from the consequences of climate change.
By Ezra Musa