Nigeria has initiated moves to produce a national mercury inventory aimed at identifying, quantifying and addressing its mercury releases.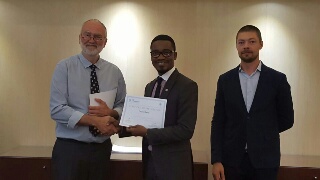 Environment Expert, United Nations Industrial Development Organisation (UNIDO) Regional Office in Abuja, Mr Oluyomi Banjo, who made the disclosure on Monday (01 August 2016), stated that a country team with members selected from relevant ministries, departments and agencies (MDAs) and the organised private sector has been constituted to carry out studies for the development of the mercury profile.
According to him, a verification team has also been constituted to review the result of the studies by the stakeholders.
This initiative follows a recent training organised for 13 African countries on how to develop national mercury profiles under the Minamata Convention using the United Nations Environment Programme (UNEP) Mercury Toolkit. The training, held a couple of weeks ago in Barcelona, Spain, had in attendance a Nigerian team as well as UNIDO and United Nations Institute for Training and Research (UNITAR) officials.
The Nigerian team was led by the Federal Ministry of Environment, which is also the designated signatory for the country to the Minamata Convention on Mercury.
The Toolkit provides a standardised methodology and accompanying database enabling the development of consistent national and regional mercury inventories. The training was conduct by the author of the Toolkit, Mr Jakob Maag, from COWI Denmark.
Banjo said: "At the end, the countries resolved to develop good mercury profiles for their countries as an initial assessment of the Minamata Convention. Upon return to the country, UNIDO will ensure that Nigeria produces one of the best national mercury inventory."
Countries involved in the training were Nigeria, Ghana, Togo, Guinea Bissau, Burkina Faso, Bangladesh, Mozambique, Niger, Benin, Mali and Mauritania.
National inventories will assist countries to identify and address mercury releases. Comparable sets of mercury source release data will enhance international co-operation, discussion, goal-definition and assistance. Comparable datasets from many countries will help to establish a global picture of the scale of releases, and improve possibilities for enlarging the international knowledge base on mercury uses and releases.