Minister of Finance, Kemi Adeosun, has said that Nigeria will benefit by signing up for the African Development Bank (AfDB) funded Empowering Novel Agri-Business-Led Employment (ENABLE Youth) Programme.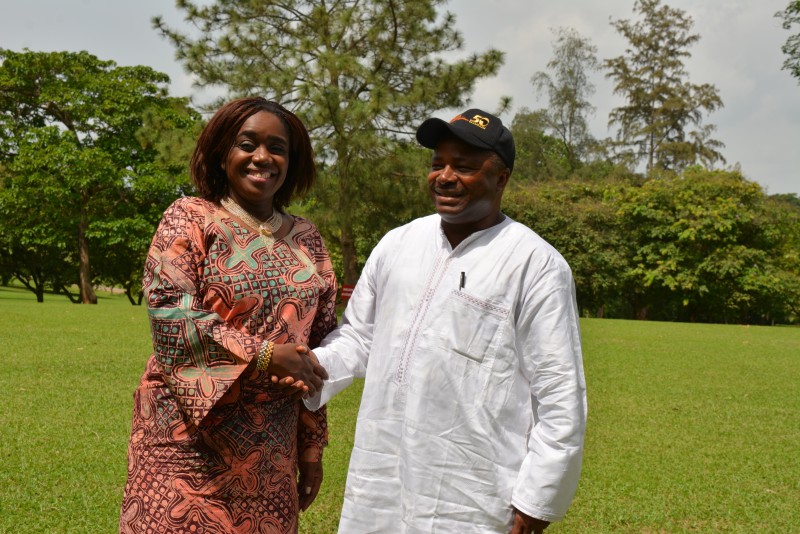 Nigeria's signatory to the ENABLE youth programme, according to her, will make the country the third African country coming behind Cameroon and Sudan to benefit from funds under the AfDB Feed Africa initiative.
The ENABLE youth programme is modelled after the International Institute of Tropical Agriculture (IITA) Youth Agripreneur (IYA) programme, which is said to have seen a lot of success.
The programme is expected to create business opportunities and decent employment for 1,000 young women and men along priority agricultural value chains of various enterprises (aquaculture, crops farming, marketing and processing) per state, including Abuja, the Federal Capital Territory, according to the Director General of IITA, Dr Nteranya Sanginga.
Mrs Adeosun said that she was inspired and impressed with the concept and the testimonials of the young agricultural entrepreneurs.
"We came here – IITA – to assess a project (ENABLE Youth) being considered by the Federal Government. From what I have seen today, I am extremely impressed and inspired! We should work on how we can roll out this project nationally," the Minister said during a visit to IITA in Ibadan, Oyo State, on June 10.
Like several other African nations, Nigeria is caught in between rising youth employment and food insecurity. In 2012, Dr Sanginga initiated a youth-in-agriculture programme to serve as a model for African nations to emulate and prosper. Under the model, youths are trained – both in theory and practice – and mentored with a view to changing their mindsets towards agriculture. In the end, they key into startups in the agricultural value chains.
Dr Sanginga described the IYA model as a template that would help African countries tackle the challenge of unemployment on the continent and create wealth.
"We have tested it in IITA, Nigeria, and several countries and it is working," he said.
Testimonials on how the IYA programme is creating jobs, wealth, and transforming agriculture abound. For Mercy Wakawa from Biu, Borno State, the training provided by IYA through N2Africa project funded by the Bill & Melinda Gates Foundation two years ago had helped her establish a medium scale groundnut oil processing industry that provides employment for seven other youths and supports the local groundnut industry.
Ajibola Olaniyi leads a team of two other young people who ventured into catfish farming. Without prior knowledge about fish farming but with support from IITA, Ajibola and her team resuscitated four abandoned ponds and later expanded to 17 with a capacity of 150 tons of fish production per year. The expansion of the business also created jobs for short-term staff who work with the team in managing the ponds. The business is growing with clients coming from the various geo-political zones in Nigeria to patronise the products.
TOFAN Foods is a subsidiary of IITA Youth Agripreneurs. The business, which is owned by three young people who were trained under the processing unit of IYA, is producing Tidbit. The snack is made from high quality cassava flour and cowpea. TOFAN Foods has been established in Ijebu-Ode, Ogun State, and will be scaling out the technology learned during the incubation period in IYA.
Oyindamola Asaaju, another Agripreneur, used to serve tables at a restaurant, but after getting involved with IYA, she now leads a group of Agripreneurs in Onne, Rivers State. The group is using the IITA Station in Onne to develop new agribusiness enterprises in poultry, catfish, and micropropagation of plantain, and serve as an incubation centre for young people.