Nigeria has all it takes to be the Africa centre for promoting and setting up projects on clean energy and sustainable investments.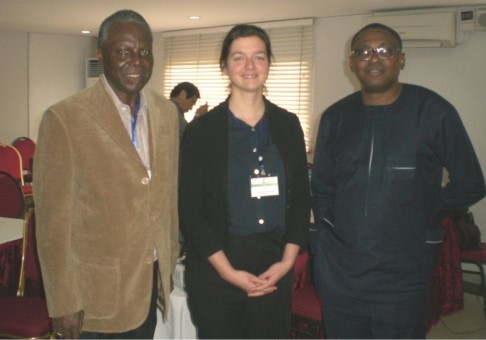 This was the submission of Prince Lekan Fadina, Chairman of CISME Consulting Limited, during the Project Development and Financing Workshop for the 3rd cycle of the West Africa forum for Clean Energy financing (WAFCEF3) held last month in Lagos.
"We appeal to our various governments especially in Africa to put in place necessary legislative and regulatory laws, framework and incentives to encourage investment in clean energy," said Prince Fadina in his presentation and welcome address.
"We must develop collaboration, network and cooperation between our organisations and countries as these will help us take the benefit of the knowledge world," he added.
Fadina, who stressed that CISME was particularly interested in the workshop as resource partner, co-organiser and event partner, pointed out that the event was timely and relevant to Nigeria.
"It is timely and relevant being in line with the recent Federal Government launching of the Green Climate Bond, which was the first by any African government, the ratification by Nigeria of the Paris Climate Change Agreement, the diversification programme of the Federal Government of Nigeria, the new Economy Policy of the Federal Government of Nigeria efforts to create enabling environment for inflow of investment into Nigeria with such initiatives as the Acts on the Secured Transactions in Movable Assets 2017 and the Credit Reporting 2017 enacted to facilitate the operations of the Presidential Enabling Business Environment," he stated.
He enumerated CISME's role in the promotion of sustainable development, environment, low carbon projects – green economy and industrial development which, according to him, continuously get recognition from many global institutions.
He described the workshop as an opportunity for sharing experience, knowledge transfer, networking, collaboration, capacity building and partnership in the context of the new North-South partnership for sustainable development.
Peter Storey, the Project Financing Advisory Network (PFAN) global co-ordinator, in his presentation shed some light on the role of PFAN as a platform for accelerating investment for climate change and clean energy. He underlined the essence of the global drive for clean energy and the process of benefitting from various climate finance opportunities and the Green Climate Fund.
He further stressed the need to highlight project strengths, identify weakness and focusing on the benefits to the community, bearing in mind the social economic and environmental implications. He emphasised that there are funds available to fund good projects, adding that Africa, as a good destination on such funds, needs to address the challenges and opportunities.
The workshop ended with the participants expressing their views and promised to use the knowledge acquired for the benefits of people in their countries and contributing to the attainment of the continent's drive for sustainable development.
The workshop was organised by the Project Financing Advisory Network (PFAN) ICETT, Pan Pet Limited and some global financial and industrial institutions in collaboration with CISME Consulting Limited.