President Donald Trump's action notwithstanding, Americans appear to have stood firmly by the Paris Agreement, thanks to what looks like an unprecedented outpouring of support for the famous climate treaty.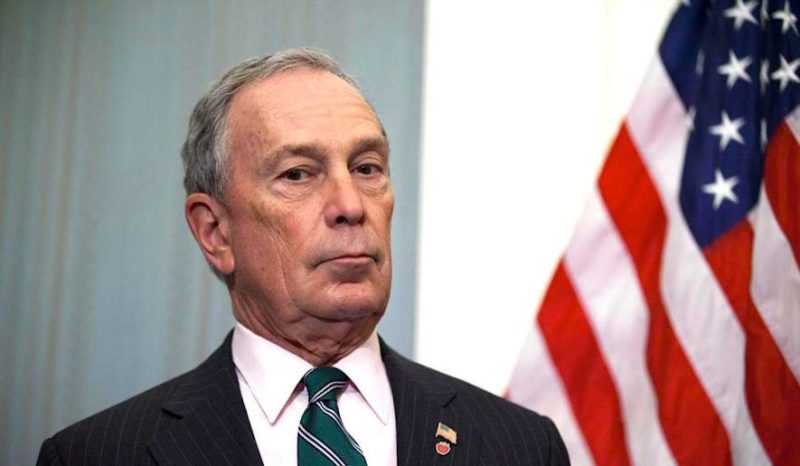 Michael Bloomberg, the United Nations Secretary-General's Special Envoy for Cities and Climate Change, on Monday, June 5, 2017 submitted an unique statement of unity from hundreds of U.S. mayors, governors, state attorneys general, CEOs and others to achieve and eventually exceed America's commitment to the Paris Agreement on Climate Change.
In a letter addressed jointly to UN Secretary General Antonio Guterres and the UN Framework Convention on Climate Change (UNFCCC) Executive Secretary Patricia Espinosa, Bloomberg presented this declaration, called: "We Are Still In."
Bloomberg also announced his intent to work with interested subnational and non-state actors over the coming months to formally quantify these sectors' aggregate climate actions and submit a report to the UN as "America's Pledge" to the world under the Paris Agreement.
America's Pledge intends to eventually submit a "Societal Nationally Determined Contribution" to the United Nations, accounting for the efforts of U.S. cities, states, businesses and other subnational actors. America's Pledge will aggregate US climate action, building upon the Global Covenant of Mayors for Climate and Energy, an initiative led by Bloomberg and European Commission Vice-President Maroš Šefčovič, to transparently and accountably track the climate commitments of over 7400 cities worldwide.
"Today, on behalf of an unprecedented collection of U.S. cities, states, businesses and other organisations, I am communicating to the United Nations and the global community that American society remains committed to achieving the emission reductions we pledged to make in Paris in 2015," said Bloomberg. "I am confident the broad array of leaders and organisations that have signed today's declaration, and many others that will join in the days to come, will work together to reduce U.S. carbon emissions by 26 percent by 2025, just as we had pledged in Paris. These groups will take vigorous and ambitious actions to address climate change, and we will communicate those actions in a transparent and accountable way to the UN. The United States can, and will, meet its commitment under the Paris Agreement."
Patricia Espinosa, the Executive Secretary of the UN Framework Convention on Climate Change (UNFCCC), said: "The UNFCCC welcomes the determination and commitment from such a wealth and array of cities, states, businesses and other groups in the United States to fast forward climate action and emissions reductions in support of the Paris Climate Change Agreement. The Paris Agreement recognises the indispensable role of all these actors in achieving the transformations that will take us to a low emission, resilient world offering opportunities for all. The pledge being made, under the theme 'We Are Still In', underlines the strength and robustness of the Agreement in respect to its widespread support among all sectors and at all levels of society globally," she said.
Former United States Secretary of State, John Kerry, said: "I have been arguing and it absolutely bears repeating: the current Administration may have pulled out of Paris, but the American people are all-in. The United States will meet its commitment. We've seen and together we are helping build greater energy to meeting this goal. Mayors, governors, companies, and universities have already made great progress – we're already halfway there – and Mike Bloomberg is taking an important step, formally collating these efforts into a societal NDC for the United Nations. This is only the start and I will have more to announce shortly, but make no mistake, the United States will continue to lead in the global fight against climate change."
In 2015, the executive branch of the U.S. federal government submitted a "nationally determined contribution" (NDC) as its pledge under the Paris Agreement. This NDC committed the U.S. to reduce its economy-wide greenhouse gas emissions by between 26-28 percent below 2005 levels by the year 2025. In the absence of federal engagement with the Paris Agreement process, America's Pledge will enable all sectors of the U.S. economy and civil society to engage in climate action that can be represented to the international community in a clear, transparent and accountable manner.