An animal breeder, Prof. Olufunmilayo Adebambo, on Monday, February 5, 2018 said Genetically Modified Organisms (GMOs) should not be an issue in Nigeria as there were presently no infrastructure for it.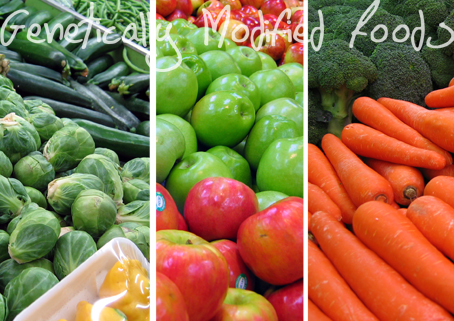 Adebambo told the News Agency of Nigeria (NAN) in Lagos that embarking on GMOs could lead to loss of lives as facilities such as power to preserve and sustain such foods were unavailable in the country.
She decried the epileptic power supply in Nigeria, adding:  "I had to spend over N4 million to establish solar power and make the Federal University of Agriculture Abeokuta's (FUNAAB) Biotechnology Centre functional while I was the  director there.''
The animal scientist said GMOs were not necessarily harmful except if factors in the food were modified to the extent that they became unhealthy.
"Genetically Modified Organisms are a non-issue in Nigeria because of our obvious constraints. We will be killing ourselves if we decide to start modifying foods genetically.
"Also I do not support importation of GMOs. Nigeria should stop being an all or any comers market.
"China does not open its borders to foreign products even India; so, why can't Nigeria emulate these countries?''
Adebambo said what were undertaken by scientists in Nigeria were biotechnology not GMOs.
She described GMO as an introduction of foreign genes into livestock.
"For example, using banana to produce insulin for diabetic patients instead of extracting insulin from the Islet of Langerhan (part of a pig's intestines),'' she said.
On the availability of agric genetics experts in Nigeria, Adebambo said there should be over 400 geneticists in Nigeria under the Animal Breeding Genetics Group of Nigeria (ABGEN) group.
"I have personally produced over 50 postgraduates students in Nigeria.
"Low investment by the government in our educational system is its bane.
"We have everything in quality and quantity in Nigeria; the problem is however that we do not put our money where our mouth is,'' she said.
The don said animal breeding was not an all-comers field and not a rapidly evolving enterprise rather it was generational, capital intensive and time-consuming.
"As an animal breeder, you forgo holidays, you cannot go on strike, forgo Christmas and Ramadan holidays.
"This is because somebody must feed your animals, clean their pens and water them every day.
"You must be ready to be committed to the work and you must have trustworthy people working with you,'' she said.
Adebambo is a first female professor of animal breeding in Nigeria and was a former director of the FUNAAB biotechnology centre, who has been lecturing for 41 years.
By Oluyinka Fadare