The Minister of Power, Works and Housing, Mr Babatunde Fashola, says that the country has overcome the problem of electricity generation and now only needs to grapple with challenges associated with distribution.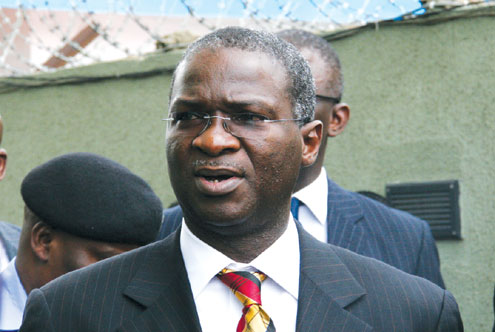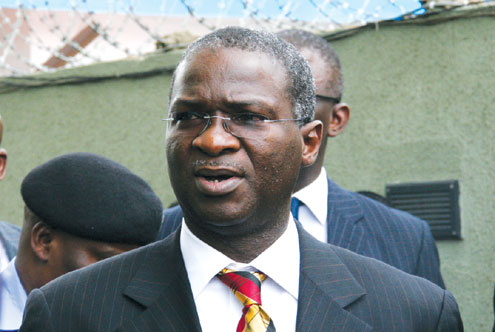 Fashola, who was responding to questions on the News Agency of Nigeria (NAN) Forum in Abuja, said: "Today the March 14, the report I got was that yesterday's peak energy was 4,822 for distribution, so we are well over that problem of supply, what we are now dealing with is a new problem of distribution.
"Two years ago the distribution companies were saying they did not have enough power to sell, but today the story has changed.
"It is not as painful as it was two years ago, people are now using their generators for a shorter periods, buying smaller quantities of fuel for the purposes to power their generator.
"We are getting longer periods of energy supply, you will see on the diesel purchasing index that the country's total use of diesel is coming down,'' the minister said.
The erstwhile Lagos State governor pointed out that the country now has the capacity to generate not less than 7,000 Megawatts (MW) of electricity. He said that the transmission chain had also developed capacity to transmit the same megawatts.
"Today, we have the capacity to generate over 7,000MW, we can transmit also over 7,000 MW but we cannot distribute more than 5,200MW now.
"So if there is no distribution demand, you don't load on your 7,000 because your supply is informed by your demand.
"But its there, so it is like goods that you keep in your warehouse, except that power you cannot store it.
"So what we are actually doing is that some of the GENCOs that have a capacity to produce 100, control centre is telling them put only 60.
"So that is how we are managing it, because of the real demand at final end based on insufficient distribution capacity."