The Nigeria Extractive Industries Transparency Initiative (NEITI) has called for closer partnership with the civil society to enable it implement remedial issues contained in its reports of the oil and gas industry.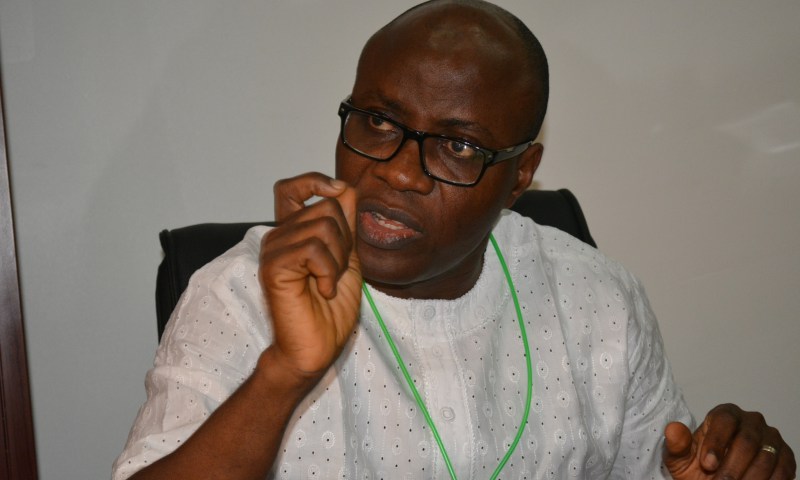 The Executive Secretary of NEITI, Waziri Adio, made the call in Abuja at a special workshop by Publish What You Pay, a leading civil society organisation working in the extractive sector in Nigeria.
The Executive Secretary explained that while it is the responsibility of NEITI to provide the information and data, it is the duty of the civil society to use the same information and data to hold government and companies accountable.
NEITI's presentation at the workshop disclosed that Nigeria earned a total of $592.34 billion from the oil and gas sector from 1999 to 2014.
The Executive Secretary, who was represented by NEITI's Director of Communications, Dr. Orji Ogbonnaya Orji, provided the breakdown of the country earnings as follows:
| | |
| --- | --- |
| YEARS | OIL AND GAS SECTOR ($) |
| 1999 | $ 8.07 billion |
| 2000 | $ 15.80 billion |
| 2001 | $ 15.90 billion |
| 2002 | $ 11.86 billion |
| 2003 | $ 17.08 billion |
| 2004 | $ 26.62 billion |
| 2005 | $ 28.06 billion |
| 2006 | $ 44.68 billion |
| 2007 | $43.78 billion |
| 2008 | $ 60. 36 billion |
| 2009 | $ 30.12 billion |
| 2010 | $ 44.94 billion |
| 2011 | $ 68.44 billion |
| 2012 | $ 62.99 billion |
| 2013 | $ 58.07 billion |
| 2014 | $55.5 billion |
| TOTAL | $592.27 billion |
On the Solid Minerals Sector, NEITI also disclosed that about N143.5 billion was earned from the sector between 2007 and 2014. The presentation gave the break as follows:
2007                        N8.19 billion
2008                        N9.58 billion
2009                        N19.42 billion
2010                        N17.38 billion
2011                        N23.67 billion
2012                        N31.44 billion
2013                        N33.86 billion
2014                        N55.82 billion
TOTAL                     N143.52 billion
Mr. Adio expressed concerns that despite the huge revenues earned by government over the years, there is little change in the living standards of majority of Nigerians and in the development of infrastructure.
He urged civil society groups to be more vigilant and ensure that future earnings from the sector translate to national development and support poverty reduction.
He identified the slow pace of implementing NEITI's industry audit findings and recommendations as one of the weakest links in EITI implementation in Nigeria and tasked Publish What You Pay to lead a robust civil society activism and engagements with relevant government agencies to implement NEITI reports.
Mr. Adio described Publish What You Pay as an important global civil society organisation in a vantage position to lead advocacy for translating NEITI reports into results which is capable of bringing about the desired reforms in Nigeria's oil, gas and mining sectors.
In her presentation, Faith Nwadishi, a member of the international EITI Board, underlined the importance of the civil society protocol in advancing civil society freedom and engagement to ensure that EITI process leads to reforms that will bring about the required impact.
Ms. Nwadishi welcomed the improved enabling environment and space for civil society activism in Nigeria and urged civil society organisations to take up the space by utilising information and data in NEITI reports for stronger advocacy.
Ms. Asmara Klein from PWYP international presented the 2016 EITI Standard and the key areas that Nigeria needs to pay attention in order to meet the global EITI standard. These include, contracts and beneficial ownership disclosure; sub-national transfers; data quality and timelines; mandatory social expenditures etc.
The National Coordinator of Publish What You Pay in Nigeria, Emeka Ononamadu gave assurance that the exposure gained from the workshop will help CSOs to push the boundaries of transparency and accountability in the management of revenue from extractive industries in Nigeria.
He commended NEITI for the quality of its work and relationship with the civil society.
During the workshop, an Action Plan developed by the civil society to deepen its involvement in EITI implementation in Nigeria was ratified.