Efforts by Nigeria to benefit from the climate change Adaptation Fund has gotten underway with the isolation of an initial quadruple of projects for further consideration.
Under the Kyoto Protocol, the Adaptation Fund was established to help developing nations to be able to support concrete adaptation projects that can enhance their ability to cope and adapt to changes expected in the area of climate change impacts.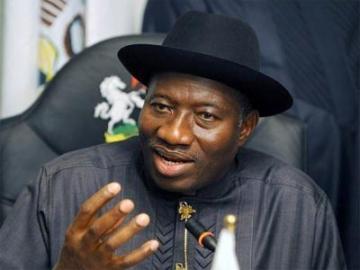 Each country has an opportunity to submit proposals that can fetch up to $10 million per country in funding adaptation programmes and projects. Over the years, Nigeria had lagged behind in devising viable initiatives towards accessing the largesse.
But the spirit of procrastination appeared to have been laid to rest as stakeholders gathered for two days in the Federal Capital City to strategise on how the country can move forward in submitting proposals that can enable it access the fund.
"Within the last two days, we've been trying to see how we can zero-in on number of topical issues that can actually be developed to into project proposals or programme proposals which will be submitted to the Adaptation Fund Board," said a source close to the Climate Change Department, which organised the brainstorming session.
The four projects under consideration entail addressing: Flooding (as a result extreme weather conditions) in Lagos and Sokoto; Gully Erosion in the seemingly ecological wastelands in South East Nigeria; Coastal Erosion in the Niger Delta; and, Coastal Erosion in Ondo, Badagry axis (in Lagos) and Oron.
The Project Committee will meet at a later date to prune the number to two.
The source added: "The Kyoto Protocol Adaptation Fund is not as complex as other entity like the Global Environment Facility (GEF) proposals. I believe once these topics are made available to the ministry (Federal Ministry of Environment) and the ministry follows in the areas of ensuring that the topics are bankable, there are lots of materials that the consultants can have access to and there are lots of national interest to pursue them, I believe within the next two months we should be able to have at least a concept note that can be approved by the board which will provide little resources to now develop the concept note into full-fledge project. I believe before the year runs out, Nigeria's name should be able to appear among those considered and approved to have received this fund."
On the issue of the implementing entity, he stated: "We are not to come out clearly on a particular national entity because many of the national agencies that can do it are doing their best but are still not strong enough totally with respect to the fiduciary type of thing, area of transparency, account management and all the rest. We are hoping that there will be a sort of collaboration, maybe among three of between two national agencies. One may act as the technical arm and the other may act as the financial management arm that can collaborate together. But, obviously, it can't be a ministry because it would be very difficult for a ministry to be able to provide the type of transparency and accountability they are asking for. In many other countries, it is done by a government agency or a non-governmental organisation (NGO) or a combination of both."
On composition of the working and technical committees: "It all depends on the government and I am sure Nigerians are ready to work with the ministry even if they say we are continuing from where we are next week as they can provide logistic support that will enable the people that want to support and then again to relate with the development partners to make sure that, in addition to the national efforts been made, international perspectives are also added to what we need to do to get a project on board."
On the session in general, he expressed satisfaction, saying: "I'm very impressed with the knowledge that a lot of the people that participated brought in. And it became very clear that this type of strategic thinking is very critical rather than a few individuals sitting down trying to put a proposal together that may read very well but will not jive through.
"This approach has shown that, with a number of people bringing in good ideas and discussing them and synergising them in such a way, it becomes very important to be able to know the critical national challenges to address. I think it's been very fruitful."
By Michael Simire